You might've heard a few months ago that Sion Airport will be opening its doors to international flights once more. There's a chance you even heard it from us; we were after all, quite excited when we heard the news. Well, now that the trial month of flights is just around the corner we finally have a little more information about the whole thing.
Don't get us wrong, this service isn't going to be a cure-all for whatever travel woes you might have; there are only four weekends when the service is running (as yet), and the number of flights is minimal. It is, however, worth checking out if Sion is your closest airport. Not least, because the more people who use the service during the trial run, the more likely it is that SwissAir will be able to continue it past February.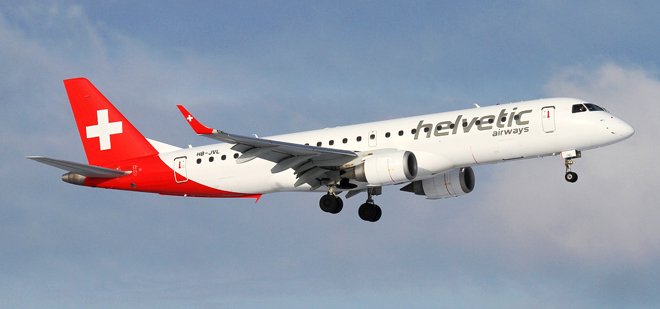 With the Swiss military due to withdraw from the Airport between 2017 and 2020, the likelihood of more flights into Sion Airport is pretty high in the long run. The handy location close to a number of the biggest Swiss ski resorts means that major airlines are eyeing Sion up for regular ski season flights; SwissAir's plans for London to Sion flights have been more than just a few months in the making.
Initial reports suggested any London-Sion flights would be going from London City Airport, but they have since been moved to London Heathrow. There is one flight out on a Saturday afternoon and one flight back to London on Saturday mornings during February; flights at any other time of day will involve going via Zurich, where there is a more regular service.
With the flight out at 12.15 and the return journey at 10.30, visitors heading for
Verbier
and the 4 Valleys,
Zermatt
,
Saas Fee
or
Grimentz
won't even need to deal with unsociable hours to get to and from the Alps. So, if you're thinking about heading for the Swiss Alps next month, why not cut your transfer time and go via Sion Airport?