2017, like most years, sees the 14th of February fall on a peak skiing week. So in between wrestling the kids into their ski suits and packing them off to ski school, you might find yourself thinking about romance a little more than normal. It is Valentine's Day after all; what better time is there than now to spend some alone time with the person you love?
What with it being the most romantic day of the year, we're taking a look at the some of the best couple's activities in the Alps.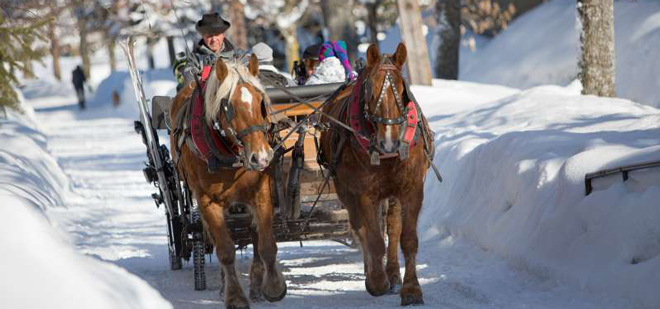 Sleigh Rides in Megeve
The town square in Megeve always has a few horse drawn sleighs waiting for happy couples, and there is nothing quite like hopping in the carriage and enjoying the peace and tranquillity of the mountains.
An Igloo for two
Whilst there are a few posh igloos in Finland, we're talking about real built-out-of-snow igloos in this case. Spending a night alone in an igloo where space is limited, and the only way to heat it is with your own body heat is Alpine intimacy at its finest.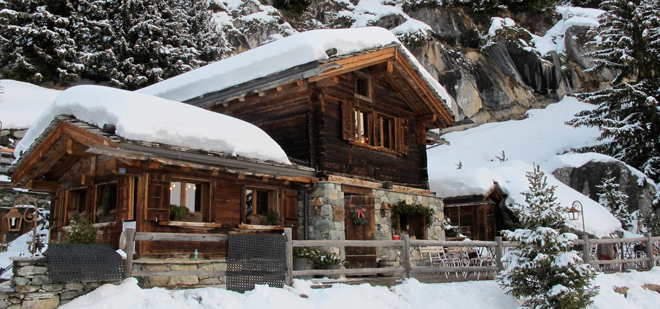 La Marlenaz – Dinner in Verbier
Verbier's most romantic restaurant, an evening meal here is something of an occasion. In the evenings it is only accessible via an uphill hike or a snow taxi, and the restaurant provides sleds for diners to whip home.
Ice Skating in St Moritz
The frozen lake in St Moritz has seen tourists come to skate the huge natural ice rink year after year for as long as it has been a tourist destination. Popular since the late 19th century, the lake is the perfect location for a romantic skate.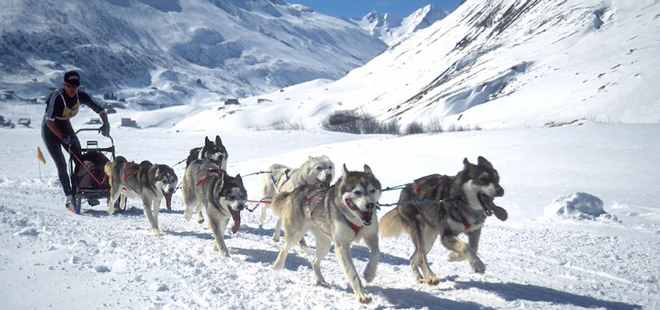 Husky Sledding
Whether you choose to do it in
Chamonix
,
Grindelwald
or
Zermatt
, you'll be sure to enjoy stunning scenery while taking part in one of the more memorable activities the two of you can enjoy off the slopes.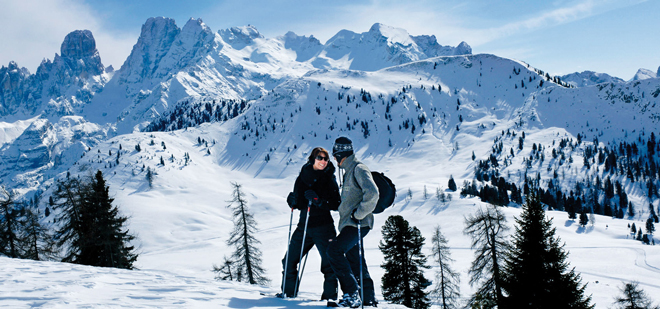 Snowshoeing in the Dolomites
One of the most beautiful areas in the Alps, the incredible landscape of the Dolomites includes woodland, Alpine lakes and jagged mountain peaks; is there anything more romantic than the absolute silence and the breath-taking scenery of the Italian Alps?