Nothing feels better, when it comes to a good day on the mountain, than feeling like you've found a real hidden gem of a restaurant. Whether it's tucked away down a tricky run, miles away from the busiest pistes, or it's just off the main drag, finding a restaurant that feels like it's been overlooked is a great part of discovering a new ski area.
Here at IIP, we put our heads together and came up with some of the most interesting one-off restaurants we know. From superb food to breath-taking settings, each of these is a long way away from your average motorway mountain restaurant.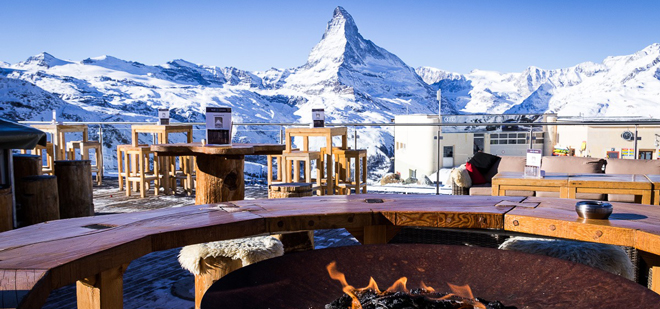 Blue Lounge, Zermatt
One of the locations chosen for Zermatt Unplugged, the Blue Lounge has been a purveyor of blues music on top of the mountain for a while now. It's the first place you'd look for live music, but can be overlooked as a lunch spot in favour of the more traditional Zum See, Chez Vrony and Findlerhof restaurants. The food served is traditional mountain fare, with excellent Italian options available.
For ski chalets and apartments in Zermatt,
click here
.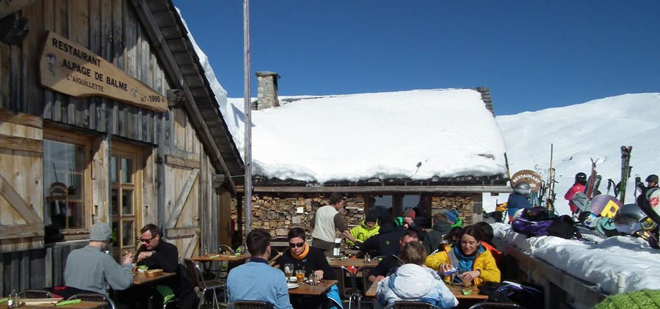 Alpage de Balme, Chamonix Le Tour
Much like the Gite de Gers, Alpage de Balme isn't the easiest restaurant to get to. Located in the quietest of the Chamonix ski areas, visitors to this restaurant must ski across to the Aguillette des Posettes drag lift. Even then, the restaurant is easy to miss, tucked off to the side of the piste. It's little more than a cow shed, and it serves freshly prepared local food. Since it's one of the smaller restaurants around, booking is usually sensible.
For ski property in Chamonix,
click here
.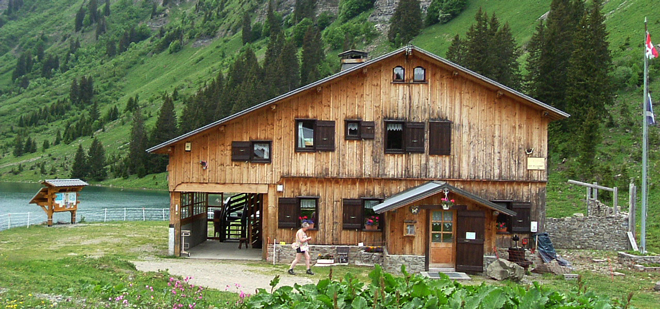 Gite-Refuge du Lac de Gers, Sixt-fer-a-Cheval
Sitting on the lakeside, high above the tiny Grand Massif resort of Sixt-fer-a-Cheval, this restaurant is more remote than any other on this list. Visitors to the restaurant can come down the scenic Cascades run from the top of Flaine, catching the snowmobile up to the restaurant itself, or alternatively you can brave the unpisted Gers Bowl. Either way, the food is excellent and rustic, and the setting is incredible.
For ski apartments in Samoens,
click here
.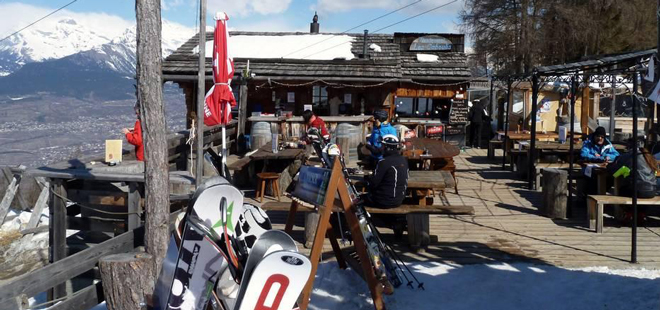 Caboulis, Veysonnaz
A local must-stop hut, this is a sunny piste side restaurant with plenty of traditional Swiss charm. The treehouse is the best seat, where the mini cable car brings drinks up directly from the bar, but wherever you sit, you're guaranteed good food and a fantastic low key atmosphere. Open winter and summer, the restaurant has donkeys outside in the warmer months, and is the perfect rest stop on the way back down the mountain in the afternoons.
For ski chalets and apartments in Veysonnaz,
click here
.