The chances are, if you're spending a summer in the Alps you're either a hiker or a mountain biker. Last week, we covered our favourite hiking trails, so we thought we might have a look at some of the best mountain biking routes in the Alps too. Without further ado, where should you head if you dream about cycling the high Alpine paths?
Well, as well as incredible mountain biking in Chamonix and Zermatt (two resorts that reliably show up in these lists) there are superb paths in somewhat less expected resorts.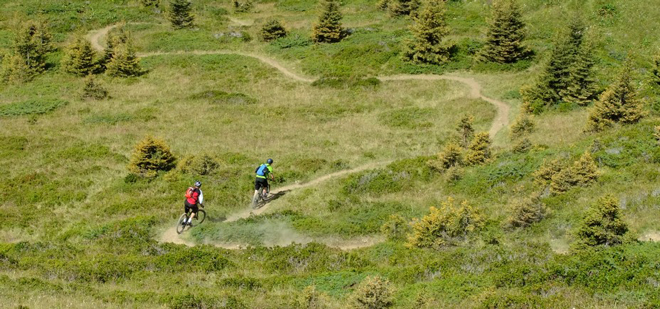 The Grand Massif isn't exactly the best known ski or summer Alpine resort, but there are some top notch single track mountain biking trails that don't often get too busy. The Flaine to Samoens route is easy to reach, doesn't require too much pedalling uphill to find the start point, and winds down ancient sheep tracks for much of the first section of the trail.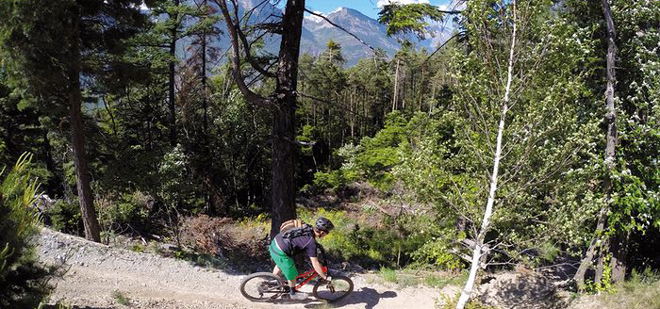 The Balcony Trail
The Val d'Anniviers is nowhere near as well-known as other resorts in the Swiss Alps;
Grimentz
, Zinal and Saint-Luc are great for under-the-radar powder skiing in winter and mountain biking in summer. The Balcony Trail is a circular route that leads to Saint-Luc via a spectacular view of the Weisshorn and Bishorn, an exhilarating cycle along a ridge, and a winding single track down to the valley.
La Varda
This one is a classic trail; most mountain bikers in Europe see it as a must ride. La Varda trail in
Les Arcs
is technically challenging, with sections that are incredibly tricky and at times features 100 foot drops just off the path. This route is not for the faint of heart, and that's probably why it's such an all-time favourite. This route has it all, if you've got the skills to attempt it.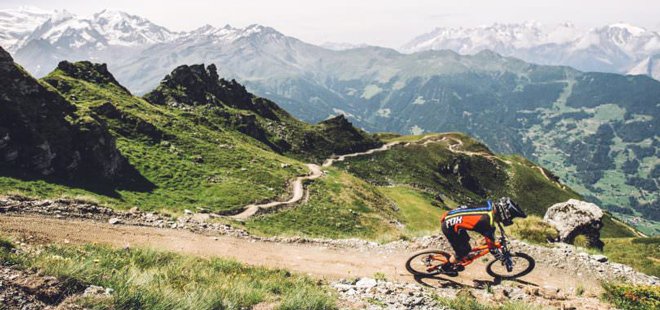 La Chaux to Morgnes
Verbier
is a little more popular as a mountain biking destination than some of the others on this list, and the route from La Chaux to Morgnes is a fantastic track that goes all the way from the spine of a mountain to the valley floor. The path does require a bit of a climb to get up to it, but on the other side it's home to tight switchbacks in deep gullies that you can race down at full speed.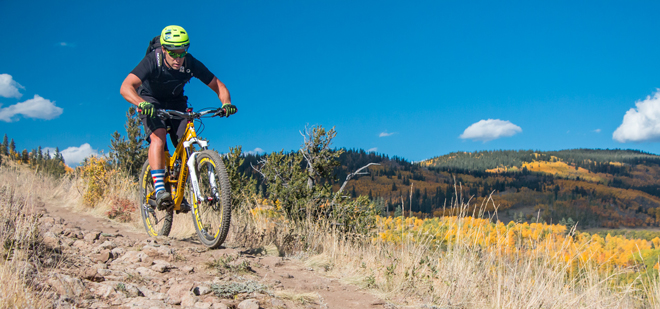 The Kenosha Pass to Breckenridge
This cycle is far more of a trek than the Alpine paths, where the network of lifts makes the uphill sections shorter and easier. This Breckenridge trail takes three hours to reach the top of, and covers some awesome single track downhill, with difficult rocky sections and scenic areas of the path that wind through the thick forest.