There comes a time every year when the snow melts and the ski shops start selling mountain biking gear instead of snow sports equipment. Every May, resorts across Europe close for the summer, and excluding a three week period during the summer many of them stay shut until winter.
So instead of stashing your skis, why not forget the season ended a month ago and look at one of Europe's summer ski areas? Be it year round or reopening over the next month or two, there are more than a few options if you fancy hitting the slopes in summer.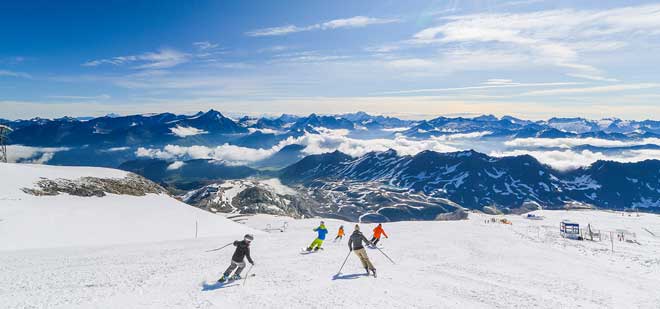 France's premier summer skiing destination, Tignes was once a year round ski destination. Even though it's closed for a month or two each year these days, Tignes still has easily the longest season in France. Handily, it's also good fun off the slopes, with activities at Le Lac that locals and visitors alike can enjoy after getting off the mountain.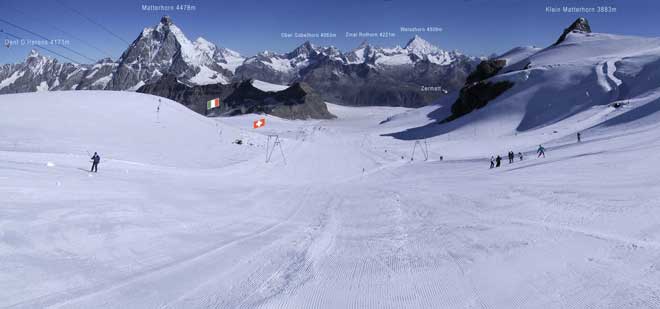 One of the most famous year round ski resorts in the world, Zermatt is home to some great slopes on the Theodul Glacier. The Gravity Park is excellent (as you expect from a summer ski area; snow parks are their bread and butter). The area has 25km of skiing, and during the height of summer you can ski over the border for lunch in Cervinia.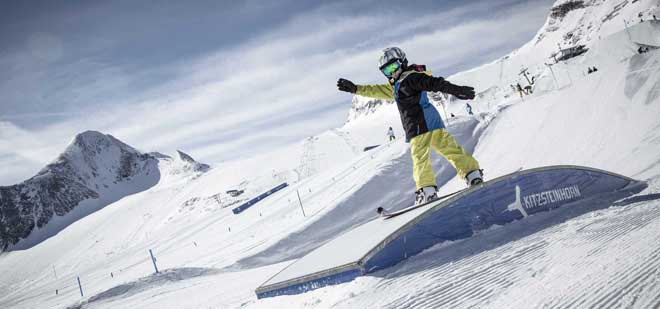 Kaprun
The Kitzsteinhorn glacier at Kaprun has the fortune of being right next to
Zell am See
, where summer is high season. It's another year round resort, and not only is there a good park, but there's also a snow beach, igloos, snow slides and an ice bar. It might not sound like the sort of place to really shred, but it's got more than enough going for it to occupy most skiers.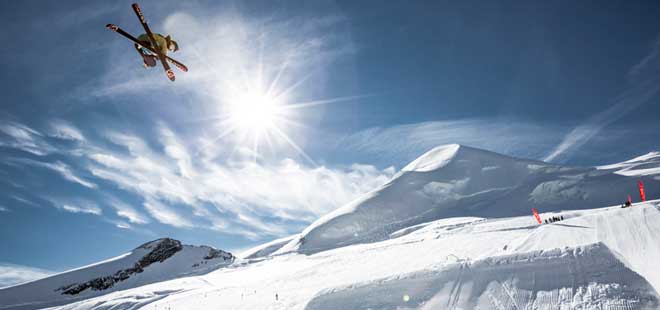 From July to October, the Allalin Glacier in Saas Fee is open from 7.30am to 1pm. The 20km ski area isn't quite as large at Zermatt's summer slopes, but it's one of the more popular bases for professional racers and freestyle skiers and snowboarders doing their summer training. Those looking to improve their skills can take the summer freestyle camps for amateurs.