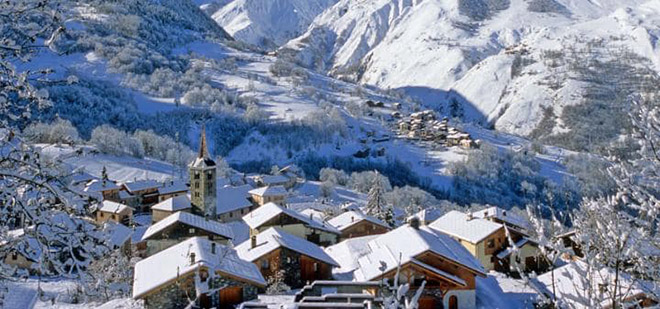 The concept of a so called "perfect ski property" is of course subjective. Everyone is looking for something different, somewhere different. Obviously there are 20 million euro chalets that many would describe as "perfect", but that doesn't really represent the budget for a vast majority of ski property buyers.

So to try and find one, the best we can do is seek out a reasonably priced development in the majority of our clients' price range, around 800,000 to 2,000,000 euros, and that has sold very well.

We can even go one better, as the Caseblanche Chalets are entirely sold out. So we can now explore the reasons as to why it was so popular, and see exactly what boxes it ticked for so many buyers to choose it. I admit that this is not going to be everyone's ideal property, but from the evidence laid out below, it's certainly the closest we can get to a "perfect ski property".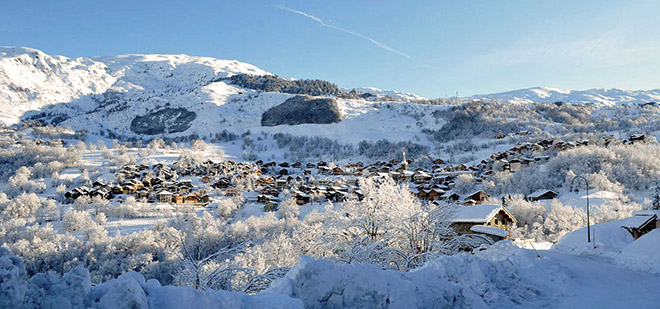 The Resort
We start in the resort, St Martin de Belleville, situated within the Trois Vallees ski area and two hours from Geneva airport. This is a traditional Alpine village with a 16th century church and cute town square filled with shops and restaurants serving authentic mountain cuisine. Here in lies the first tick off the list for most buyers. An attractive resort with no purpose built eyesores to be seen. Instead the streets are lined with charming houses and hotels that remind you more of an historic French town than a ski resort. There might not be a particularly lively night life, but there are a few bars and the aforementioned restaurants.
There is also
La Bouitte
, a 4* hotel complete with its own restaurant currently holding no less than 3 Michelin Stars; one of only a handful in the entire French Alps. The resort is also looking to improve itself by adding a 9 hole golf course and a brand new aquacentre, both due to open in 2018, thus further increasing the value of both the resort and its properties.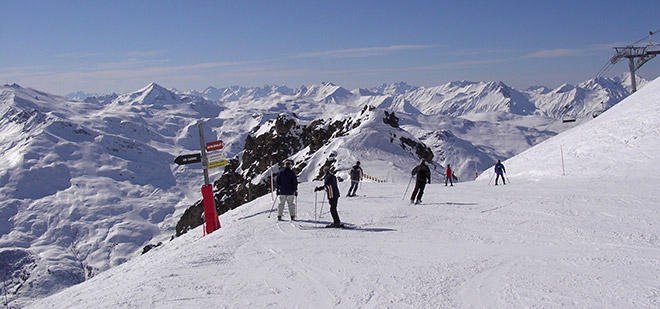 The Skiing
Once you have found an ideal resort you look next to the skiing. This might actually come first on some people's lists, but you can find a fantastic ski area and then be forced to settle for a less than desirable resort in order to access it. (I'm looking at you Flaine).
Luckily with St Martin de Belleville, and in turn the entire Trois Vallees, the magnitude of slopes far surpasses what any ski lover could hope for. 600km of linked pistes, the largest in the world, are at your doorstep, with something to suit every skiing ability five times over. There are three valleys and eleven resorts to explore, ensuring you never grow bored. The vast majority of the skiing is all above a snow sure level of 1500m, so from the lift opening in December to its closing in April, you will always have something to ski on.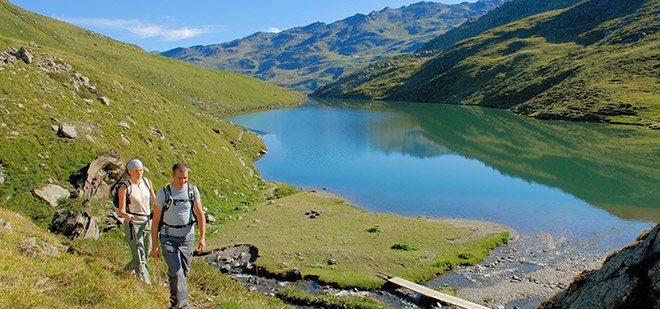 The Summer
For some a must and for others a nice bonus, the dual season nature of a resort can add another three months usage out of your property. As a real town that houses residents for 365 days out of the year, St Martin is always open, never shutting down unlike its purpose built neighbours above (In particular the cold and barren Val Thorens). Alongside the standard mountain activities of hiking and biking through picturesque scenery, St Martin also offers more lively activities like white water rafting, as well as more relaxing activities like the spa in La Bouitte, and more cultural activities like a craft fair.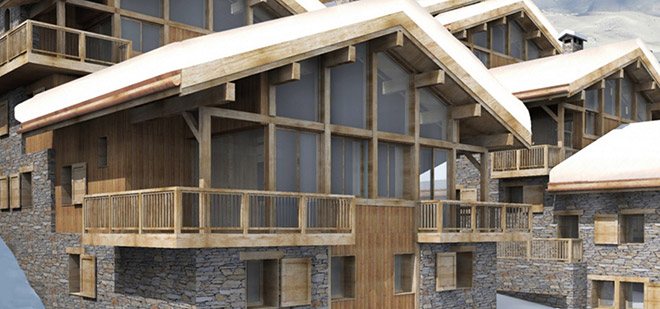 The Property
So now that we have our resort sorted; a charming, traditional village with gourmet food, a huge snow sure ski area and one that can be visited all year round; next we need the property.
The Caseblanche chalets are thirty four (sold out) chalets being built in an attractive Savoyarde style, ranging from three to seven bedrooms, all with panoramic mountain views and some even with a sauna. High ceilings and large windows will fill them with light and warmth, creating an altogether idyllic Alpine retreat.
Location is often considered the most important aspect, and Caseblanche has that more than covered being situated right on the slopes in the ever sought after ski in, ski out position. Again, some might consider a 10 bedroom mansion with a private pool and spa the "perfect" property. But so often you find yourself having to compromise on something when buying an Alpine property, giving up something you had initially wanted. The great thing about the Caseblanche is that a mansion it may not be, but flaws it has none.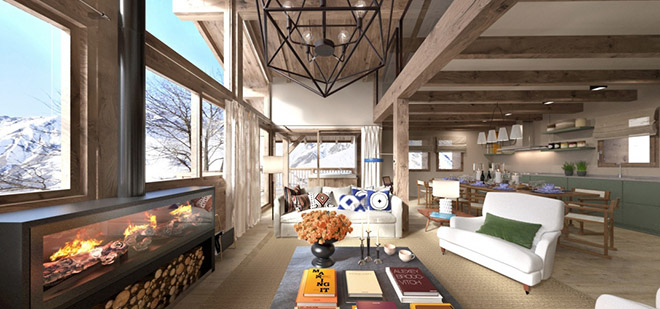 The Investment
One of the main reasons Caseblanche could be seen as "the perfect ski property" is the price. It is exactly right. Alpine properties can often be overpriced, as developers get greedy or owners for some reason believe their own personal nostalgia adds value (it doesn't). The Caseblanche are very well priced for what they are and where they are, at just over 11,000 euros per square metre. Extremely reasonable everything considered.
The now owners saw this and did not wait around, they didn't ask for discounts and the developer did not need to continually reduce prices to increase sales. Also, thanks to its great location both in terms of the resort and the skiing, the Caseblanche will rent very well and, with the current low interest rates, could even pay its own way. You can also be more confident about it holding its value due to, well everything that has already been said.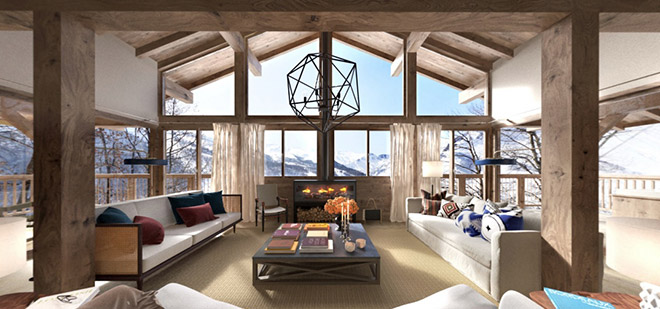 The Silver Lining
You might wonder why I'm telling you all this. Why I'm going on and on about a sold out property; and you would be forgiven for thinking that I am just rubbing it in your face that you were too late, and one of the best new skiing developments we have had in years has already past you by.

Well thankfully I am not just taunting you, as in fact the developers of Caseblanche have announced a new phase of chalets to be released for sale in December 2017. Therefore if you too are convinced that these are the Alps' most perfect ski properties, then please get in touch now and register your interest in the development, as we can guarantee that, just like the first time around, they will not remain available for long.