In this weekend's Sunday Times, our managing director Simon Malster was quizzed on the wave of renovations sweeping across the Swiss ski property market and the traditional Swiss villages where these gems are hidden. In particular, Simon points to the great value of properties in Saas Fee and Grimentz. We have given a brief synopsis below and you can read the full article on The Times here.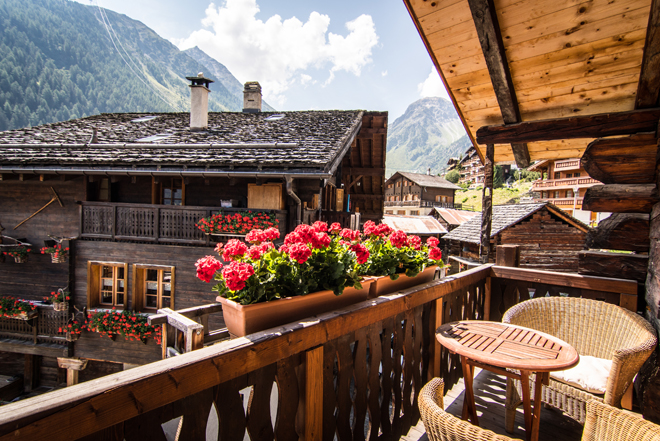 In a referendum in 2012, the Swiss people voted to cap the proportion of second homes in any given commune at 20%. Most ski resorts were already at or near this 20% threshold so the resultant law -
the Lex Weber
- effectively brought all newbuild construction in Swiss ski resorts to an end.
But as Simon explains, the Lex Weber doesn't restrict the redevelopment of existing second homes and, with less new new construction, local architects and builders are increasingly turning their attention to renovations.
One of the properties featured in the article (written by Sean Newsom), is Chalet Heinrida, a chalet that was finished by Joanne Malster for
IIP Interiors
. Heinrida is a great example of the value in renovation. Bought and renovated by a local architect, the chalet was finished by an interior designer and is now a chic holiday home performing excellently on the rental market.
You won't find as many of these opportunities in the big-name, glamour resort though. Renovations are the preserve of the smaller, more traditional Swiss villages right now because the prices are competitive and there is a good supply of older apartments and chalets "ripe for recycling".
Top of the list right now are
Saas Fee
and
Grimentz
- both historic villages with a genuine sense of local culture and community all year round. In Saas Fee,
Chalet Simon
sits in the very heart of the resort and will be fully renovated to the buyer's specifications. Whilst in Grimentz, recently renovated
Chalet La Legende
is a great example of what can be done.
You can read the full article on The Times here and for any more information on the latest renovation opportunities in the Swiss Alps, don't hesitate to contact us.