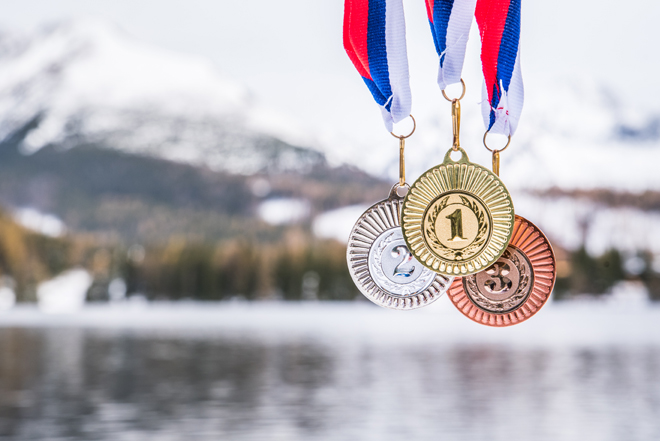 Clients looking at ski properties are always asking what's the best resort for that, or where should I buy if this is the most important factor? Well to answer those questions, here are our individual awards for Swiss ski resorts in 2020. We limited it to one award per resort and tried to cover the widest range of priorities any potential investor would consider. So without further ado, our Swiss ski resort winners of 2020 are: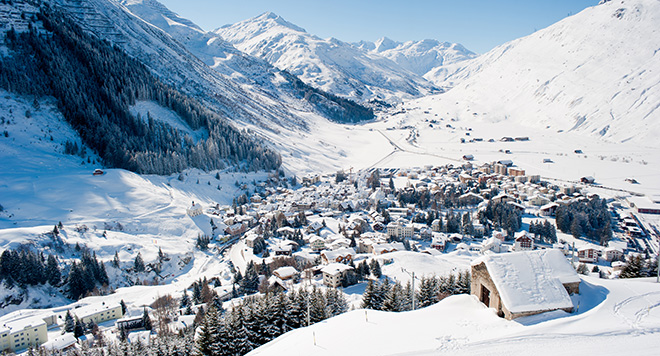 Best up and comer: Andermatt
To say Andermatt is an up and comer is a bit of an understatement, as the resort has in fact doubled in size in the in the last 10 years. Located close to Zurich and easily accessible, a huge redevelopment project is still underway as hundreds of apartments, some exclusive chalets and a set of 4 and 5 star hotels are being installed. The most prestigious of these being the majestic Chedi, which sits at the centre of the resort and houses the most exclusive of its penthouses.
The resort recently linked up with its neighbour to create the Andermatt-Sedrun ski area. This now offers 120km of high quality, varied slopes with plenty for experienced "thrill seeking" skiers. There is also a lot to do in the summer with a new 18-hole golf course, the usual hiking and biking trails, a lake to swim in and plenty of rocks to climb. The newly opened bars and restaurants are also open year-round to avoid the feel of a seasonal destination. Everything in this resort is either being improved or added to, so if you want to know what the next big thing is, you're looking at it!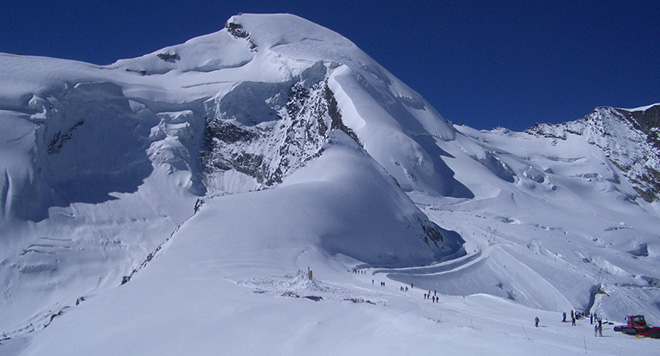 Best for a long ski season: Saas Fee
Like a lot of resorts in this list, Saas Fee has a lot to offer any of its visitors and in our minds was nominted for almost all the other categories. Want a traditional, car-free resort? You got it. Want plenty of activities outside of the ski season? Here's a lived-in village with events and festivals throughout the year. Want beginner slopes for your kids and plenty of tough off-piste terrain to explore? Clip on those skis. Want a lively night life? Here's a variety of restaurants, bars and clubs.
Despite all this, arguably Saas Fee's finest attribute is its altitude that reaches all the way up to glacier skiing at 3,500 metres. This means it has the longest season in the Swiss Alps, usually starting in early December and ending in May. While other resorts shut down and seasonaires return home, Saas Fee's lifts keep on running. Thanks to the glacier, the lifts don't stay off for long, in fact opening again in July for summer skiing! If your priority is to ski as much as humanly possible, then Saas Fee is the place for you.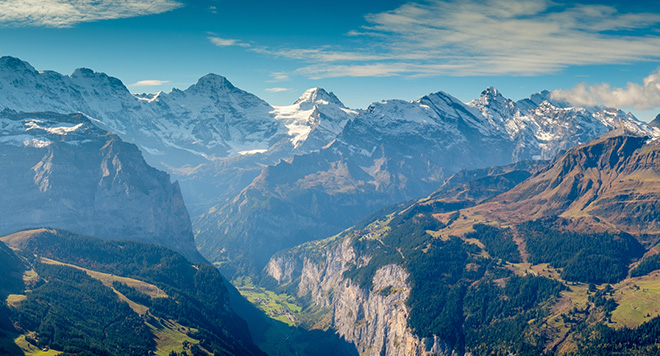 Best for dual season: Wengen
Most who visit Wengen have been doing so their whole lives. Whether they first visit as kids or adults, they never seem to want to go anywhere else. The skiing is extensive and linked directly with Grindelwald, but this isn't what seems to keep bringing people back year after year. That would be the resort's overall charm and spectacular scenery.
There are few more impressive sights than watching the mountains tower over the Lauterbrunnen valley, as you weave your way up to Wengen on its traditional cog railway. Visiting Wengen during summer provides you with just as many activities as winter. You can head up to the Jungfraujoch (known as the Top of Europe) for unique views, or you can head down to Interlaken and Lake Brienz which are great destinations in themselves.
500km of hiking and biking trails weave you through the incredible scenery and the more adventurous of you can even go mountain climbing. Personally I'd prefer to sit in one of this beautiful village's historic hotels, sipping a G&T watching the sun go down, but that's just me.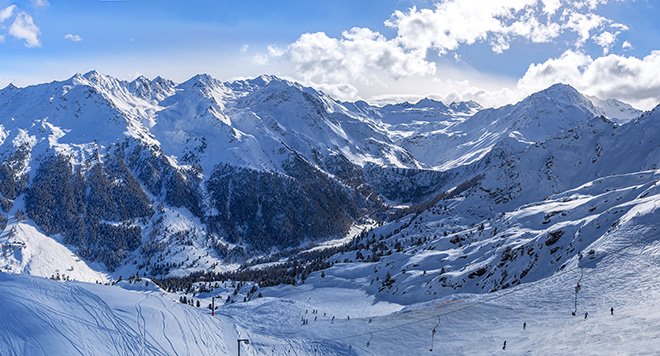 Best for a large ski area: 4 Valleys
One advantage the French resorts seem to have over their Swiss counterparts is the amount of linked ski areas they have. I won't list them (as there are many), but Switzerland only seems to have one rival in this arena. This comes in the shape of the 4 Valleys, 400km of linked slopes running from the scenic and understated Les Collons to the crown jewel of the region, Verbier.
The other main villages are the quiet Veysonnaz, with stunning views of the Rhone Valley and some great ski runs. The loud and built-up Nendaz with a sunny aspect and decent nightlift. And the cute La Tzoumaz, which might lack somewhat in a lively atmosphere, but more than makes up for it due to its proximity to the unrivalled ski area of Verbier. Verbier is undoubtably the best of the lot but is obviously also very expensive.
The connecting villages are a lot more reasonably priced, meaning you can become a part of this huge ski area for a lot less. The ski pass covers the entire region, so you can wake up in Les Collons and be in Verbier by lunchtime!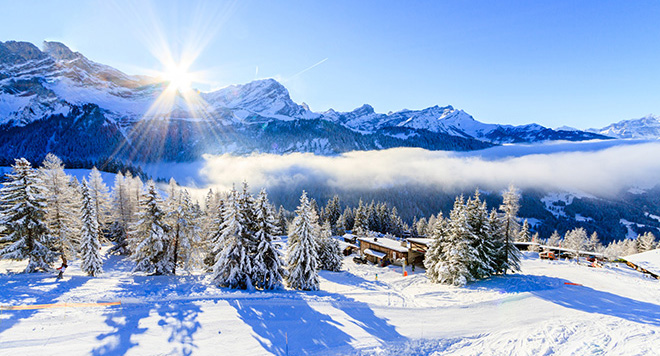 Best for weekend visits: Villars
Villars is a resort that's really on the rise, as we've written about before in a
recent article
, and one that has a lot going for it. From a large and varied ski area to a vibrant town with an ever-increasing number and variety of restaurants and bars, there's a reason so many people are starting to rediscover the resort's charms.
However, one of Villars' biggest draws is its proximity to Geneva airport and very quick transit time of under 90 minutes. This makes it one of the fastest transfers from the airport to your front door and thus makes it ideal for a long weekend. Couple this with some great scenery and plenty to do in the summer as well as winter, you have a real winner on your hands!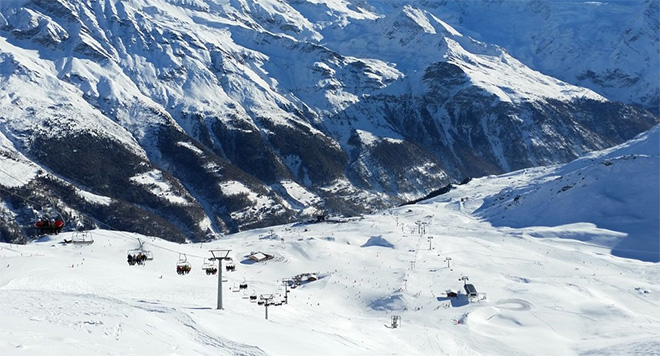 Best for skiing: Grimentz
Sitting in the medieval centre of Grimentz on a warm summers evening, surrounded by beautiful geraniums hanging from every century's old chalet and barn, you might think you've been transported back in time. The car free centre features narrow streets, traditional restaurants and a church which has its origins in the 17th century. To put it simply, this farming village first mentioned in 1052, is the epitome of traditional Switzerland.
So you might be surprised at the fantastic quality of skiing Grimentz has to offer once winter sets in. We've had clients, keen skiers who've been all around the world, be amazed at what they discover in this hidden valley. Spread over 4 areas, the best two are Grimentz and Zinal which were recently linked by a brand-new cable car.
The slopes include a lot of challenging runs, a freeride area and huge amounts of off-piste which will challenge even the most experienced. This shouldn't put off intermediates however, as its 200km of snow sure slopes has plenty of variation. They are also quiet and afford its visitors with plenty of space, an invaluable trait in today's crowded world.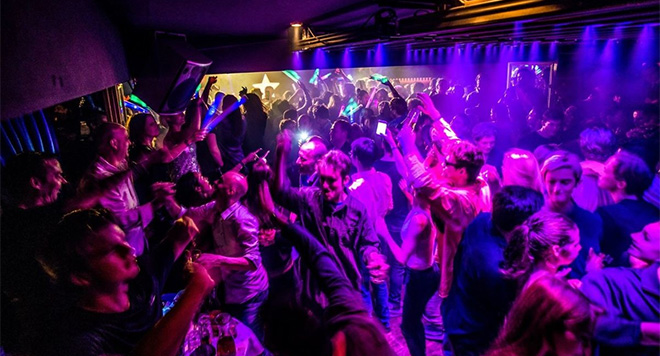 Best for nightlife: Verbier
It was a close call between Grimentz and Verbier as to who held the crown for best skiing, if you spent a week on the slopes here you will have experienced some truly epic pistes, albeit for a considerable amount more money! However, Verbier is probably more widely known for its lively centre, arguably one of the finest in the Alps, filled with high-end shops, hotels, restaurants, bars and clubs. To name even of fraction of them would take up most of this article, so here's a little itinerary for you to start off with:
Finish the day by skiing down the Le Rouge slope and head straight into the bar of the same name to enjoy the last of the sun, all while sipping a martini and listening to a live DJ. Then saunter back home to freshen up, before eating a delightful French styled meal filled with local, seasonal ingredients at the Restaurant La Cordee. Finally take a short walk back to Place Centrale and spend the rest of night in the exquisite and rather fancy L'Etoile with a bottle of Dom Perignon at your side. Then head home, get what sleep you can and get ready to do it all over again.