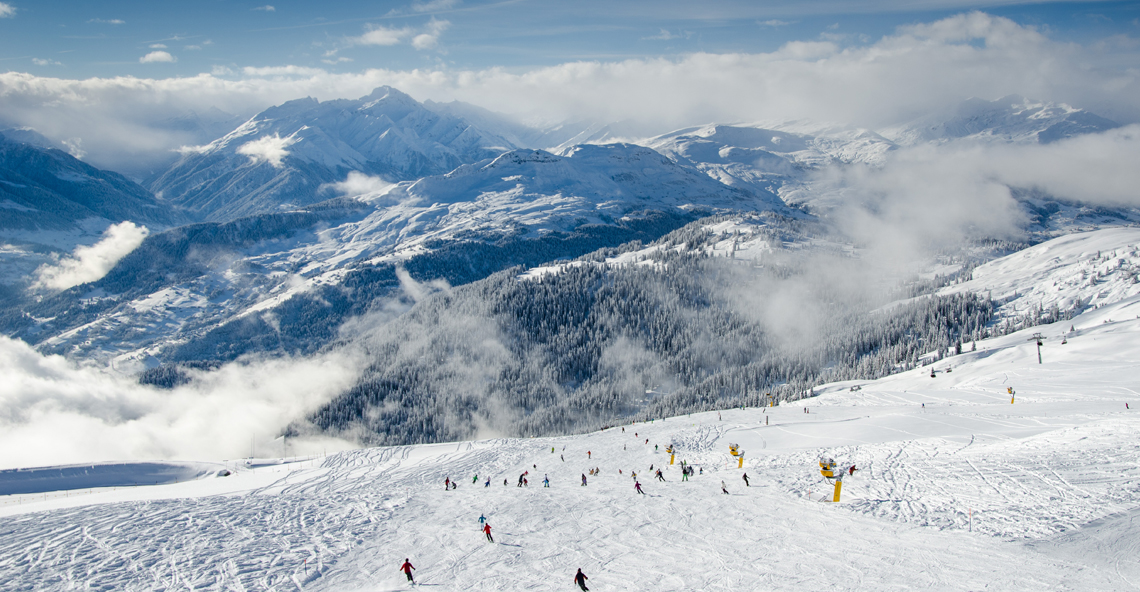 This week our Managing Director Simon Malster, was due to travel to Belgium and the Netherlands to meet clients and discuss their interest in an Alpine ski property. With lockdowns enforced across Europe currently due to the Coronavirus pandemic, this hasn't been possible but we have been holding a number of virtual meetings with clients to discuss their interest in a ski property.

Following on from our previous article on frequently asked questions regarding Alpine ski property, we asked Simon to share his advice on finding a ski resort that is right for you. Below is a summary of Simon's thoughts on the matter and some key bits of advice from 30 years of experience.

"I have been selling in the Alps for over 30 years so I am often asked by clients to recommend a resort or two they should view.

"I like to meet them to get a proper feel for what would work for them. They often give me a wish list and this tends to be almost the same every time: one hour from an international airport, a big ski area, high altitude, a charming resort with great après ski, a big choice of bars and good restaurants, south-facing and sunny, lovely in summer and the list goes on...

"Sadly no resort ticks all those boxes but as everyone has the same list, inevitably the more of those boxes you tick the more expensive it becomes. So Verbier ticks almost all of them (although it is 1hr 45 mins from Geneva airport) and that's why prices in Verbier can be almost as much as some of the smartest addresses in any European capital city.

"So I prefer to take a brief from the client. Who else are they trying to please? Do they have children and if so how old are they? How important is summer use? How frequently will they be using the property?

"To get a property which is affordable but which will satisfy most of the client's requirements a compromise will have to be made somewhere.
"So let's start with some of the wish list. Are they really a 'must have' or maybe you could compromise on one or two of these to get what you want within the budget you have?"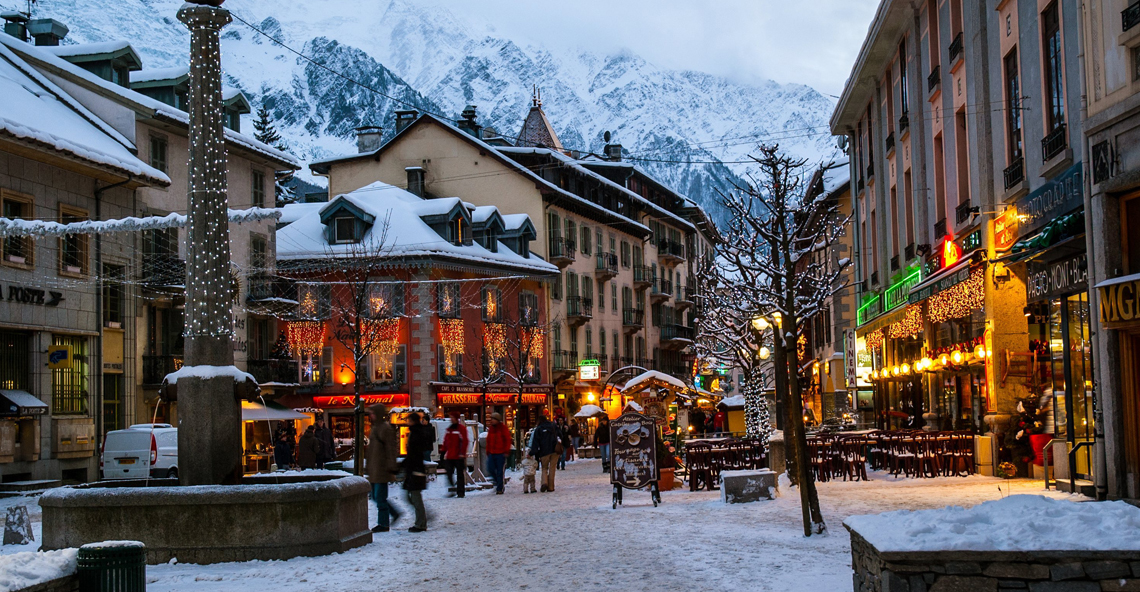 Transfer Time
"The first item on the list is usually 'it must be within an hour of an international airport'. The problem is that very few resorts are as they built airports where it is flat! The nearest resorts to Geneva are Chamonix and Megève in France. Other resorts in all the Alps are within an hour of smaller airports but these tend to have less frequent flights and can be more expensive and sometimes are only seasonal.
"The major hubs of Geneva, Zurich, Munich and even Milan are usually the best for European and long haul flights but to get to a good resort you may have to spend a couple of hours in the car. If you have young children I understand why you may not want to do that but they do grow into teenagers!

"There are other options though, many of the Swiss resorts can be reached by train and post bus. Some resorts such as Wengen and Saas Fee are car free so at least you don't have to use the car when you are staying there. The main consideration though is unless you really intend to go every weekend a short transfer is not a necessity if you are going two or three times per year for a week or two at a time."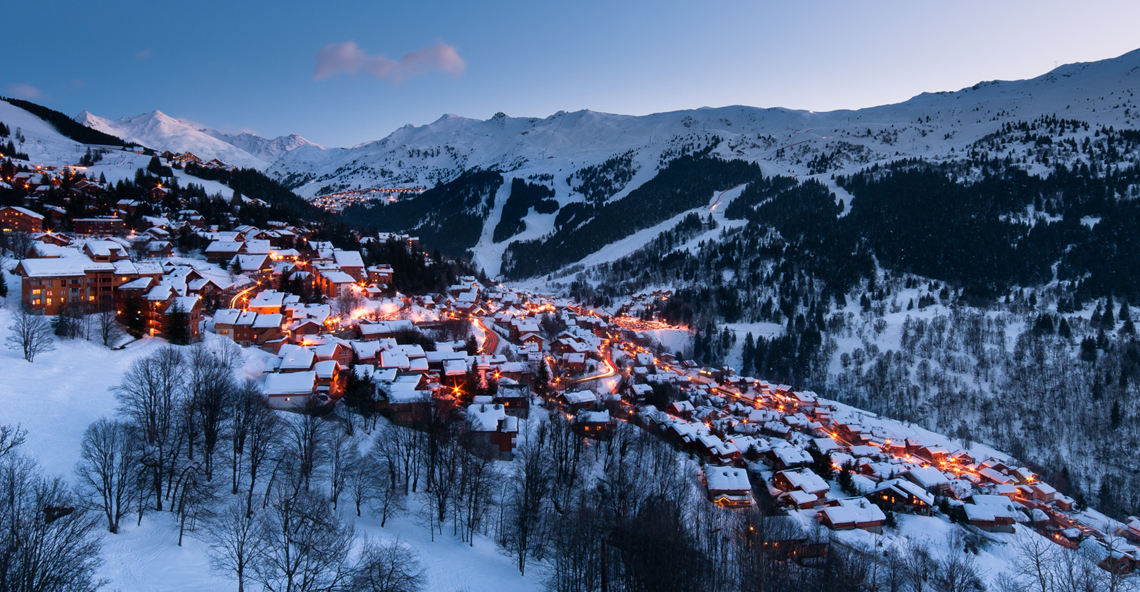 Big Ski Area
"Many clients want a big ski area as they like the sense of adventure of going from one resort to another and they are worried they will get bored doing the same slopes. The biggest areas are the Portes du Soleil, Trois Vallées in France, Verbier in Switzerland and Ski Arlberg in Austria.

"Property prices in these large areas tend to be more expensive although resorts like Châtel and St Martin de Belleville still offer good value. Verbier is very expensive but the satellite resorts such as Nendaz, Les Collons and La Tzoumaz are possibly the best value in the Alps for a chalet in a big ski domain. It is difficult for foreigners to buy in Lech but we do have some options currently."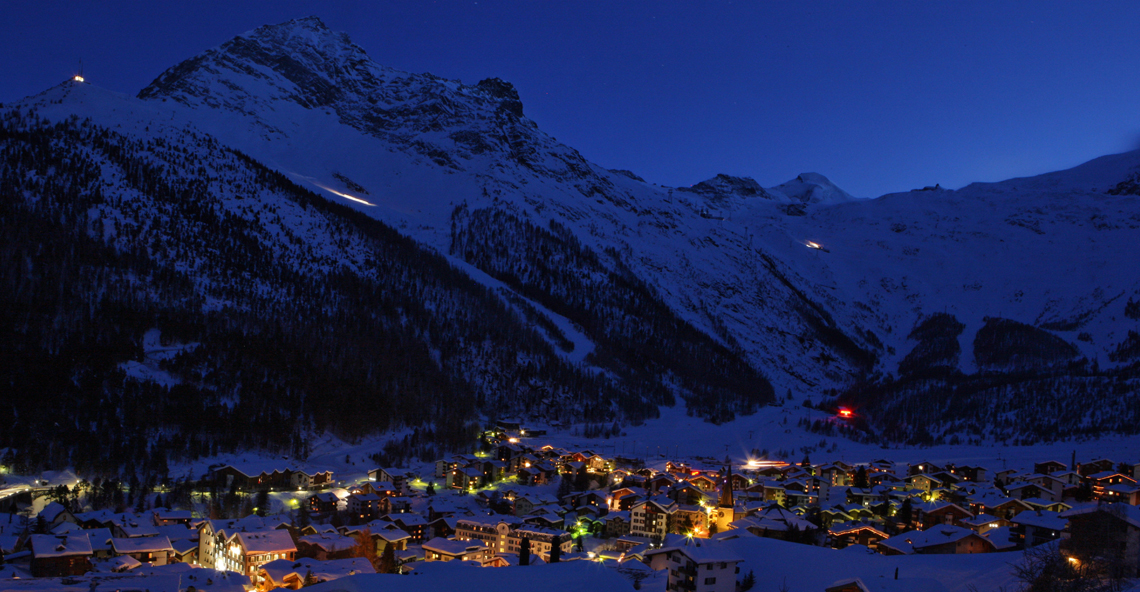 High Altitude
"High altitude is getting to be increasingly important. France has several high altitude resorts which are mostly purpose built such as Alpe d'Huez and La Plagne. These are good value but if you have a bigger budget and you are prepared to compromise on the transfer time then I would recommend Val d'Isère. In Austria Obergurgl is at 1900m and Zell am Zee, although only at 800m has the glacier at Kaprun nearby.

"If you are looking for charm as well as altitude then I would recommend Saas Fee. You can ski on the glaciers in Saas Fee at 3600m for 10 months of the year. The resort is at 1800m but unlike the other high resorts it is lovely in summer. Most of the international teams train there in the summer and there is plenty to do. It also ticks many of the other boxes on the wish list - it has great après ski and huge choice of good restaurants and bars. Prices in Saas Fee are reasonable too so this is definitely a resort you should put on your list."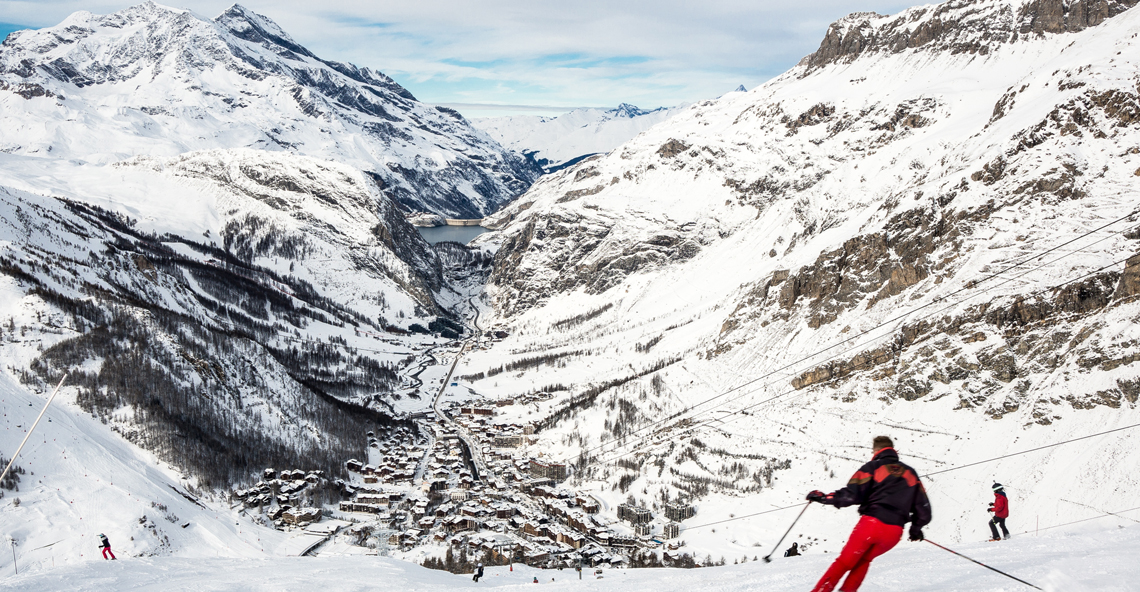 Rental Income
"Clients often ask me which are the best resorts for rental income as they want the property to pay its way. Some clients think that if they buy in a dual season resort then that will increase their potential rental income. To some extent it does but however lovely a resort may be in summer you still make most of your money in winter so it brings us back to altitude.

"A high resort will have a longer winter season and you will get rentals right through from Christmas to well after Easter as well as getting the maximum amount of personal use yourself. So recommendations would be the high altitude purpose built resorts in France, or a chalet in the Verbier ski area, but if you also want a traditional resort atmosphere and summer use then I would recommend Saas Fee."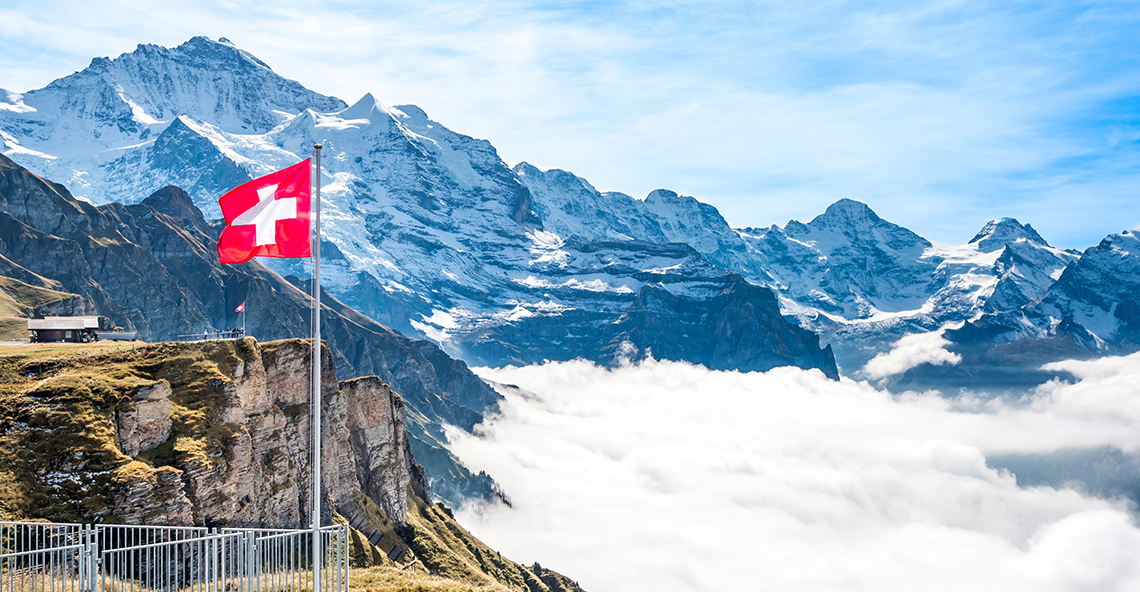 For Non-Skiers
"Not everyone skis. I am often told 'my partner does not ski' or 'I would like to invite my aged parents too, what would you recommend?'. Most resorts have walking trails but that's not a lot of fun on your own. To make a family ski holiday fully inclusive the key is easy access to the mountain so that skiers and non-skiers can enjoy a lunch together on the sunny terrace of a restaurant on the slopes.

"So the best resorts are those like Wengen and Villars where you can take a cog railway up the mountain, have lunch and walk down. Bigger, more sophisticated resorts which have facilities such as a swimming pool and nice shops and cafes also work well. Megève springs to mind; or Combloux if you don't have the budget for that."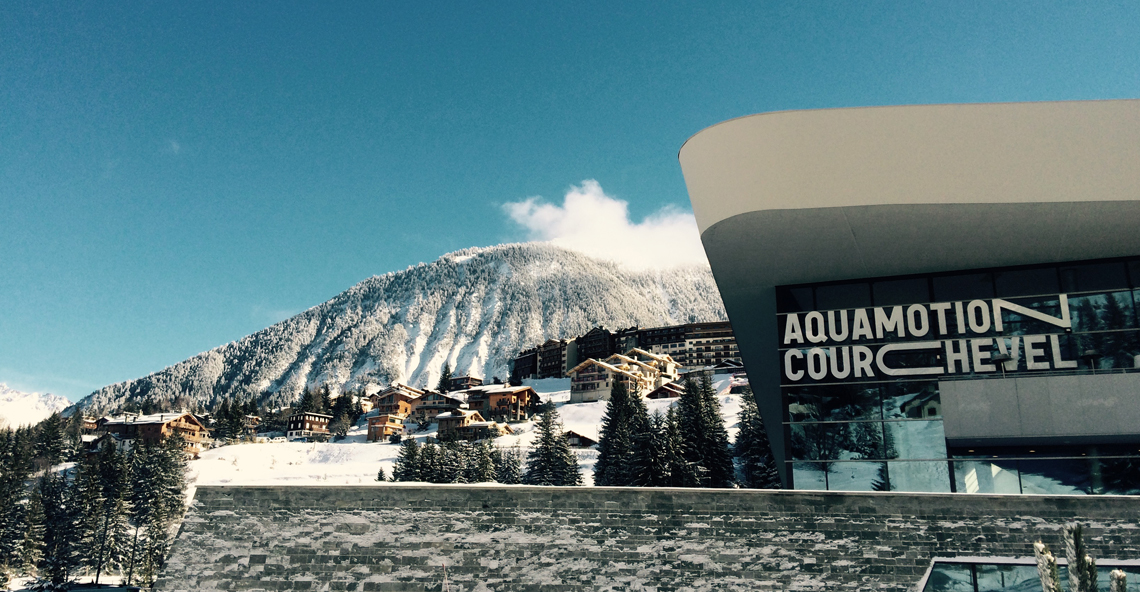 Children
"I always ask clients if they have children and if so, what are their ages. Some have very young families, others have teenagers and some have grown up children and grandchildren too.

"Young children don't need much. Easy sunny slopes are a good start. A resort with infrastructure such as a swimming pool, ice skating, and a climbing wall are a bonus. The new Aquamotion complex in Courchevel 1650 is a big draw. Car free resorts like Wengen and Saas Fee allow kids more freedom than they would have at home. They can go out on their own and have a hot chocolate in one of the many cafes.

"But young children become teenagers and then they will want après ski and fun so think ahead and choose a resort which works for your family now but will also work in 5 or 10 years' time. Verbier is a great choice if you can afford it, Villars and Saas Fee work well."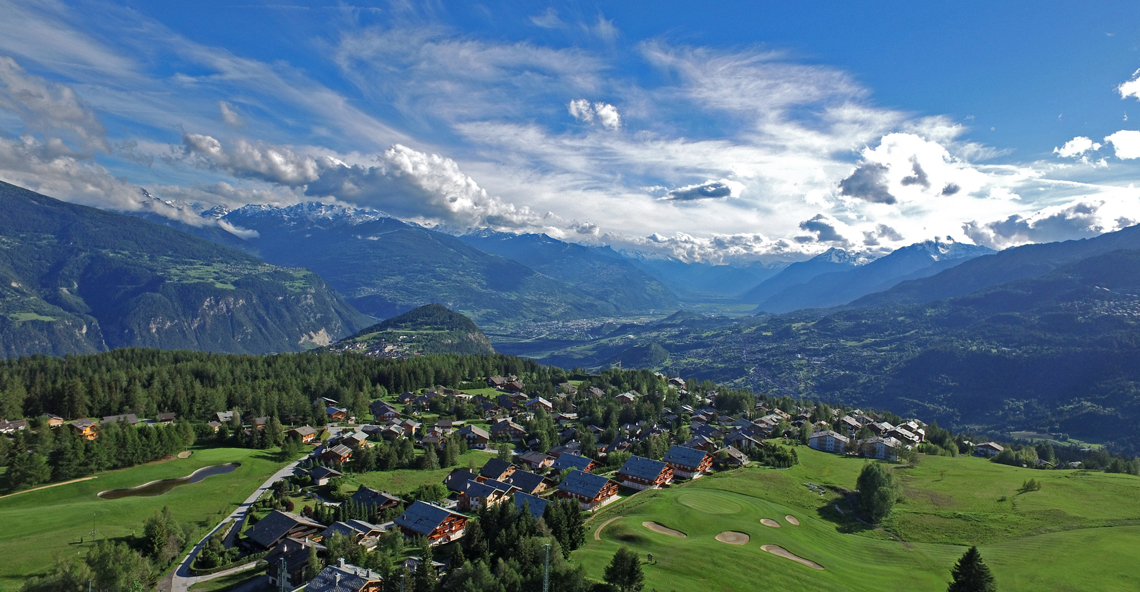 Retirement
"We used to work until we were 65 and then just stop but now some clients have retired in their 50's and there are also degrees of retirement - semi-retirement is something I hear more and more. Some clients have already retired when they buy and some have it in mind. Some (not many) want to totally relocate to the Alps but most just want to spend extended periods of time there.
"A couple of years ago I was asked by a client in his late 50's, who had just sold his company, to recommend a resort in Switzerland where he could spend the whole winter and some weeks also in summer. We made a tour of 3 or 4 resorts and to my surprise he chose the resort of Grimentz. It is a very charming village but what swung it for him was that he could have a beautiful chalet built in old wood almost directly on the piste and for less than half what he would have paid in one the larger, better known resorts. At the end of the first ski season, he and his wife invited me to stay with them.

"'How has it been?' I asked, worried that he may have been bored. They absolutely loved it. They entertained friends and family in their lovely chalet. The lack of restaurants didn't bother them. Why go out when they had such a beautiful second home? They also made friends locally and pointed out that it makes it easier to meet people if you only have a couple of après ski bars to choose from. Having a dog helped too.

"So I have worked out that what clients want when they retire is often a reflection of what they have currently. If you live in a city then maybe you want the convenience and choice of restaurants, bars and shops that you will find in a big resort such as Verbier or Crans Montana but if you live in the country maybe you prefer the space and views and charm of a small village. The client who bought in Grimentz lives in a small village in England.

"My theory doesn't always work though as the following year I sold another chalet in the same development in Grimentz to a client in his late 60's who is living in London. He looked at many resorts from Lech in Austria to St Martin de Belleville in France and decided also on Grimentz - he too was drawn by the beauty (and price) of these chalets.

"Most of the clients we have who are looking to retire and spend longer periods of time in the Alps chose Switzerland. The most popular choices are Villars and Crans Montana as these are "proper places" which are open all year.

"Both have good restaurants and shops, golf courses and other facilities. They are easily accessible from Geneva and Sion airports and to other towns such as Montreux and Sion.

"In the German speaking part I would suggest Wengen as it has a great community feel to it and you will soon make friends if you want to. It's pretty and is truly dual season. As it is only accessible by the cog railway it is like being in a "bubble" slightly insulated from the real world, which in these times may not be a bad thing!"
Final Advice
"At the end of a meeting, clients often ask me if I own a place in the Alps. Or another common question is 'if you gave me just one piece of advice, what would it be?'.

"My answer is 'buy high!'. High altitude, snow-sure resorts will always be a good investment. And me? Well I followed my own advice and bought in Saas Fee."