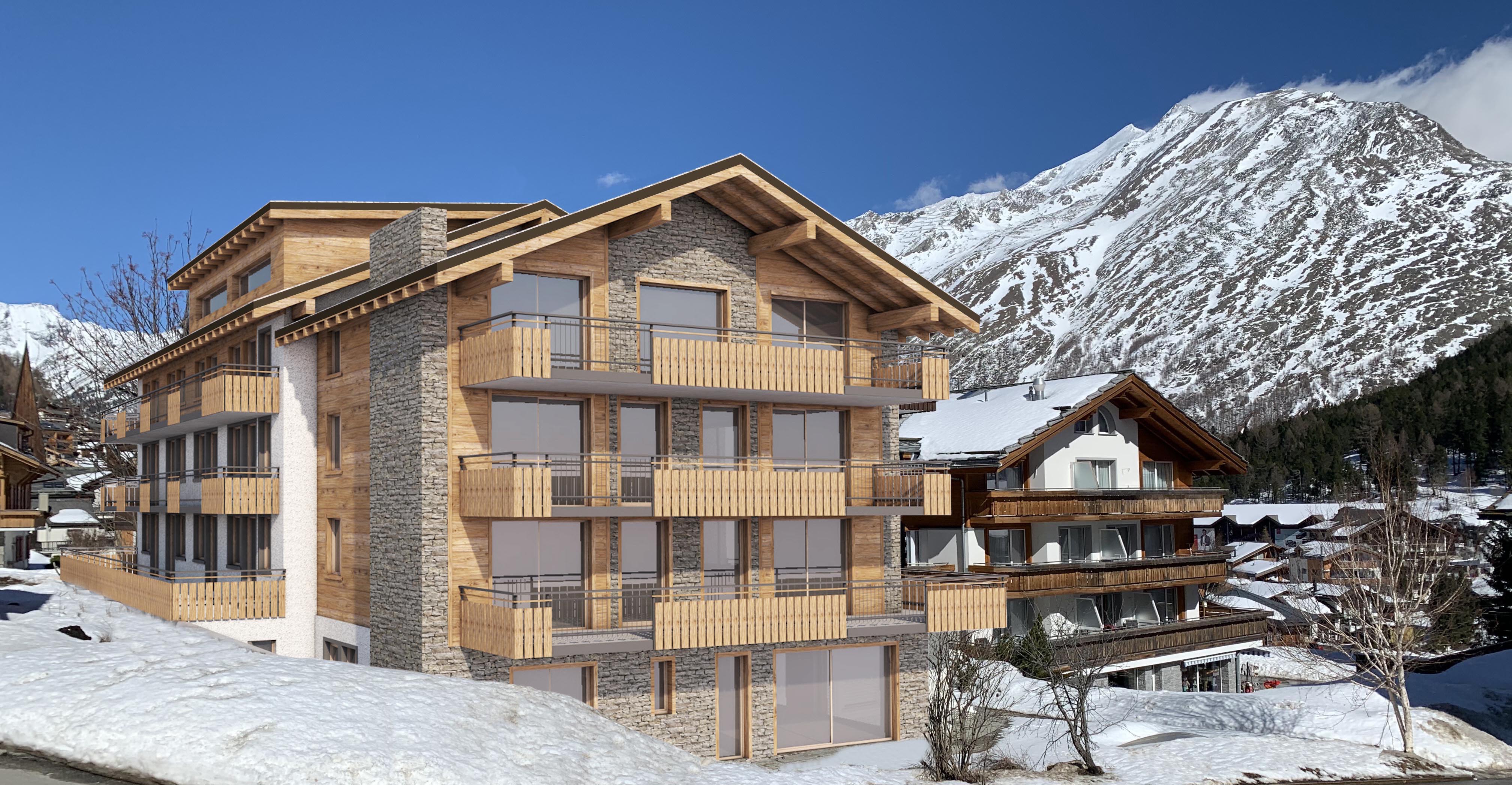 In the third of a series of new articles, our Managing Director Simon Malster talks us through the process of choosing the right property for you.

Following on from articles on general FAQs and choosing the right resort, this article completes the set and gives an insight into how Investors in Property are able to help clients find a ski property that truly meets their needs.
"So, through previous articles, we have chosen a country and shortlisted a couple of resorts. Now we have to narrow down the selection of properties."
The Three Golden Rules
"I have been selling in the Alps for over 30 years. So here are my three golden rules about ski property. This is what most buyers and renters want:
Ski in / ski out (or walking distance to a lift)
Walking distance to restaurants, bars, shops and the pleasure of life
A good view
"If you follow these rules when you buy then you will get the most use out of your property and it will also rent well.

"A view is great to have but it is not the most important. You may stand on your balcony in the morning to check out the weather so you know what to wear but you will be out a lot so you will see the views all day.

"Almost everyone wants the convenience to be ski in/ski out but they don't want to a long hike or a short drive to get to the centre of the resort in the evening. They want to be able to walk to the restaurant too. Many properties which are on the slopes are a long way from the centre so that's why I also included "walking distance to a lift" in my golden rules. One of the things we most enjoy about a ski holiday is the liberation of not having to drive. That's even better in a traffic free resort.

"Few properties tick all three boxes and you will have to pay a premium price for one but it will rent well and it will resell easily. Most importantly, the more convenient your property is to use, the more you will use it and the more pleasure you will get from it.

"Even if you have an unlimited budget you may have to compromise. Not all resorts have ski slopes which come right down into the centre. Modern, purpose built resorts are often built with convenience in mind but maybe those resorts are not on your list. You may have to compromise on the size of the resort or the ski area to get what you want. Smaller, more compact resorts or those built on a flat plateau, or those which are car-free like Saas Fee may have more of these triple star properties."
Chalet or apartment?
"So which type of property would work best for you?

"Clients often talk about buying a chalet without having fully considered the apartment option. Some dream of an old, traditional style chalet up a small track in splendid isolation with no other buildings in sight and a stunning view.

"Sounds great but who is going to clear the track when you have a big snowfall? Or drive down to the village to get the croissants? Or take the children to their early morning ski lesson? Best you only have one small beer for après ski or in the restaurant as you will have to drive your 4x4 up that track after dinner. Well, that's not my idea of a holiday!

"If your budget is limited it may be better to buy a well-located apartment in the centre of a good resort than a poorly located chalet out in the middle of nowhere. You can "lock it and leave it" and have no worries about maintenance."
What size property is best to buy as a rental investment?
"A studio or a 1 bedroom apartment?

"Two, three bedrooms, or more?

"Of course this depends on your budget but I would advise to buy the largest apartment that you can afford. The problem with studios and 1 bedroom apartments is that you have a lot of competition in the rental market from hotels. Two bedrooms are big enough for a family so will rent better, but if you can stretch your budget to a 3 or even a 4 bedroom apartment that would rent best. Skiing is a social holiday and people like to go in larger groups or extended family.
"If you have the budget, then buy a big chalet. There are a lot of 3 and 4 bedroom chalets on the rental market but fewer 5 or 6 bedroom chalets. They are highly sought after as they can accommodate two or more families or a big group. Your occupancy rate will be higher and you will get a premium rent. To maximise income you could have bunk beds in one of the bedrooms or even two sets of bunks but although you will maximise the number of beds it is important that the living accommodation is big enough for everyone to relax. The more bathrooms (particularly en suite), the better. For summer a nice terrace with an outside barbecue and jacuzzi are a nice touch too.
"Furnishings are important too; Ikea is fine for the basics but many properties are let down by poor quality, old furniture or just plain poor taste!"
Should I buy a new property or a resale?
"Your choice will be affected a little according to which country you are buying in:
"In France we mainly sell new properties as there are some substantial tax advantages if you buy new.
"First your purchase costs are reduced so you only pay 2.5% purchase costs compared to around 8% for a resale. Second you don't pay the taxe Foncière for the first 2 years, which although the tax is cheap is still a nice saving.

"The biggest tax saving though is if you choose to rent your property on a commercial basis you can reclaim the VAT and get a 20% discount off the gross purchase price.The total saving therefore can be 30%.

"In Switzerland as no new construction is permitted now, most of the properties we sell are resales. The exceptions are some hotels which are being converted into apartments and some old chalets which have been completely renovated and are sold "as new". Hotels were often built in the best locations in resorts, near the centre or on the slopes so often these satisfy my three golden rules.

"In Austria we also mainly sell new properties too although there are no special restrictions on building new properties.

"Clients prefer to buy new. They like to choose the style and finish of their property and have no ongoing maintenance issues. Although looking after a chalet is made easy for you as in most resorts there are companies which specialise in those services."
What about renovation of existing properties?
"If you are thinking of buying an old property and renovating it do your sums carefully as costs can be more than you think. It is expensive and time-consuming to do a project from a distance.

"Some architects and developers sell the property fully renovated so you pay a fixed price which includes all the building work. That gives more certainty and you can borrow from the bank against the full price rather than trying to get an improvement loan.

"This chalet in Saas Fee is one example.

"If you are buying an old 70's apartment it may be cheap but often the service costs and general running costs are much higher than for a newer property. Heating systems and insulation are much more efficient now than they were in those times. I often advise clients that "you can change the apartment, but you can't change the building it is in". You may install a new kitchen and change the hideous bathroom tiles but if the entrance and the tiny, creaky old lift are still from the 70's it will never feel like home."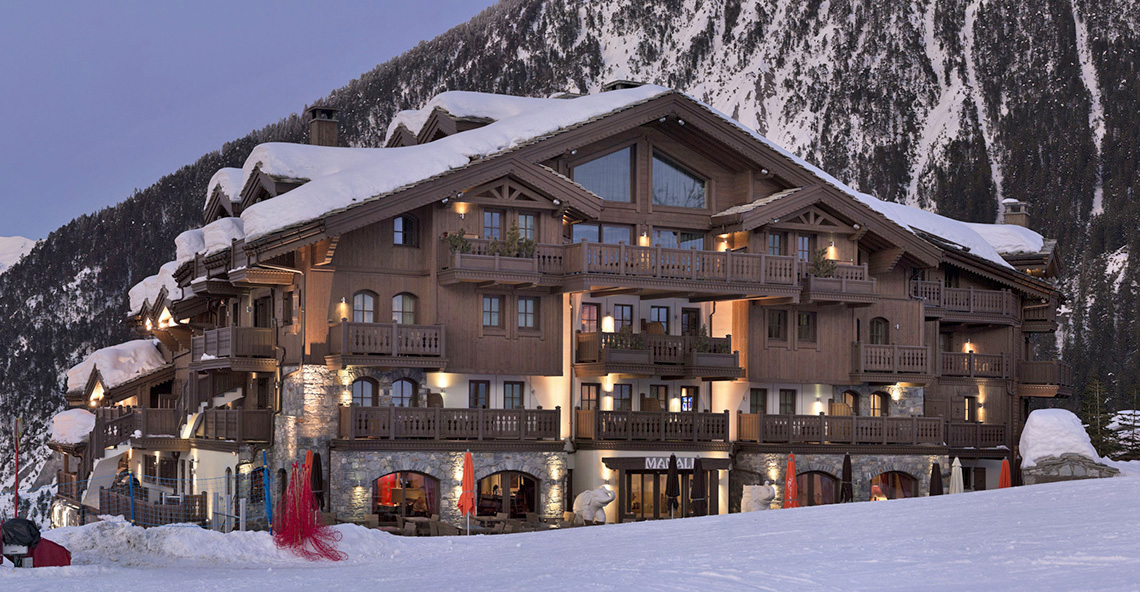 What are the best new/renovated hotel properties?
"In France in Courchevel 1650 we are marketing Manali Lodge, an existing 5* hotel situated right at the foot of the slopes near the centre. In Austria we have the Ski Apartments in Lech.
"For me, the best opportunities are in Saas Fee as this charming, high altitude resort is still very reasonably priced. We are currently marketing new apartments in the hotel Gletschergarten, and fully renovated apartments in the Saaserhof and the Berghof. Both are ski in, ski out and just two minutes from the centre of the resort."
What would you recommend for my budget?
"Please contact me and I will advise. At the moment I can't meet you face to face but we could have a Zoom meeting or an old-fashioned telephone call. Direct email at
simon@investorsinproperty.com"
Viewings
"If you are proposing to view 2 or 3 resorts then I would advise you to do so in one trip. Then you will see all the resorts in similar weather conditions in the same season so you can make a proper value judgement on which you prefer.

"It is best to make a dedicated trip. Don't try to combine it with a holiday. If you have young children leave them at home with their grandparents or other carer if you can. Before setting off on a viewing mission please talk it through with us first.

"We will suggest a realistic itinerary and give you a reality check that you are visiting resorts which will suit you and where you will find properties within your budget and that will save you wasting time on the road. We will also recommend some nice hotels and restaurants so that you enjoy your trip."