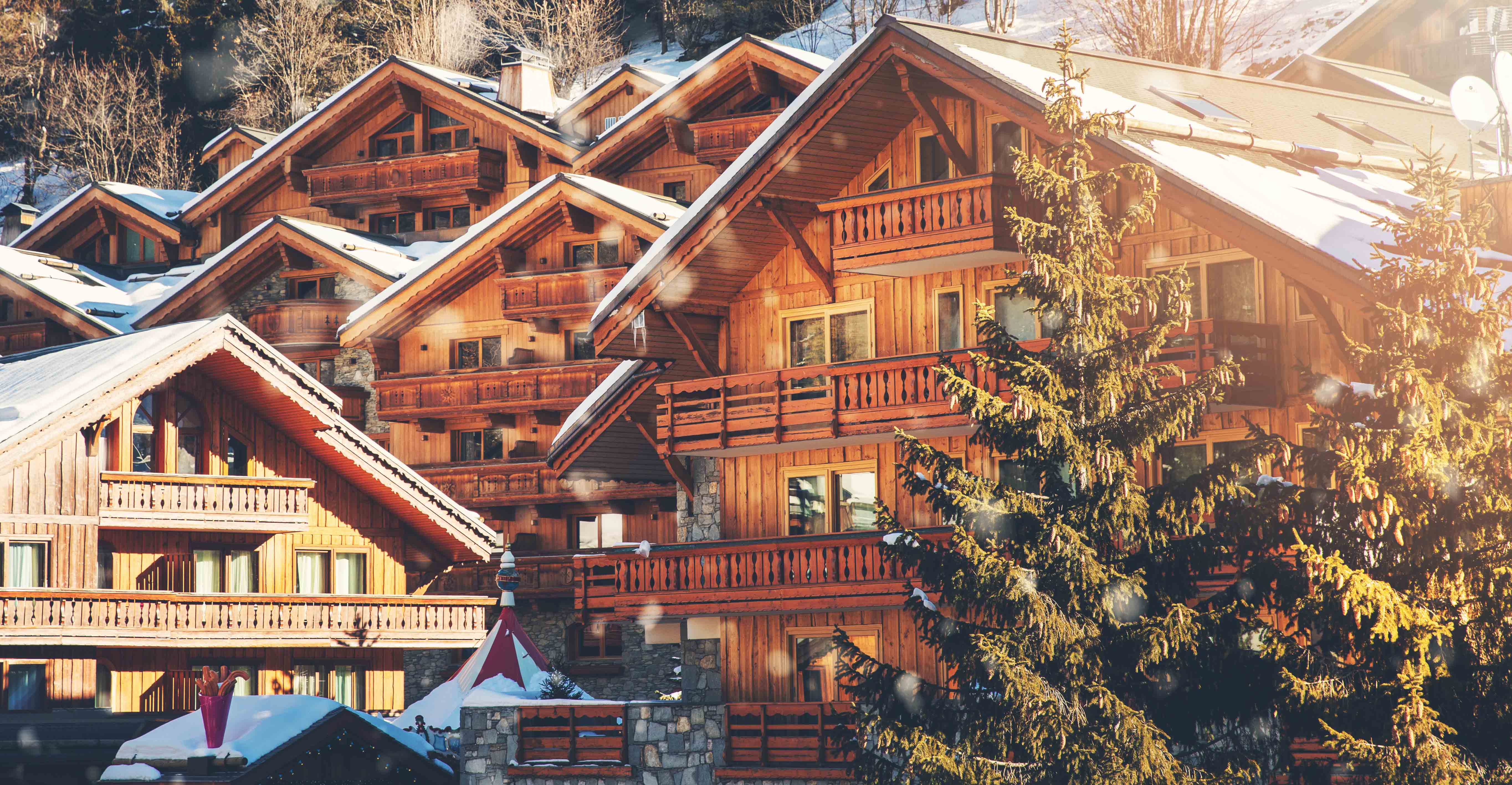 For those of you seeking an Alpine property as a rental investment, ski property expert, Simon Malster, sat down to summarise his top recommendations & outline the lay of the land for rental properties in the Alps in 2021.
If I go back ten or fifteen years (I have been selling in the Alps for over thirty) most clients wanted to keep their property for their own exclusive use and not rent it. Now most buyers want to rent it out so it pays its way. Even clients buying high end chalets in top resorts ask about rentals as they prefer to have the property used rather than mothballed.
The French Alps
A few years ago the most popular investments were the sale and leaseback properties we had in France. Typically these were big developments with a pool, restaurant and reception. Buyers had to sign up to a full rental and management service and although some schemes gave quite generous owners' use they were locked in to the rental program for up to 20 years. It was an easy investment as everything is done for you but some clients did not like the inflexible nature of these schemes.
We don't have any of these big sale and leasebacks developments in the French Alps now but we do have a couple of new developments in France which offer full rental and management services. The difference now though is the buyer is not obliged to rent their property. They can chose if they want to take advantage of a tax incentive offered by the French government and rent it on a commercial basis or keep it for their own use.
If they decide to rent they can reclaim the 20% VAT charged on new properties and get a 20% discount off the purchase price. It is much more flexible than the old sale and leaseback system. They can cancel the agreement later if they wish. If they cancel the rental contract they would repay part of the VAT they saved and then they are free to use the property as they wish.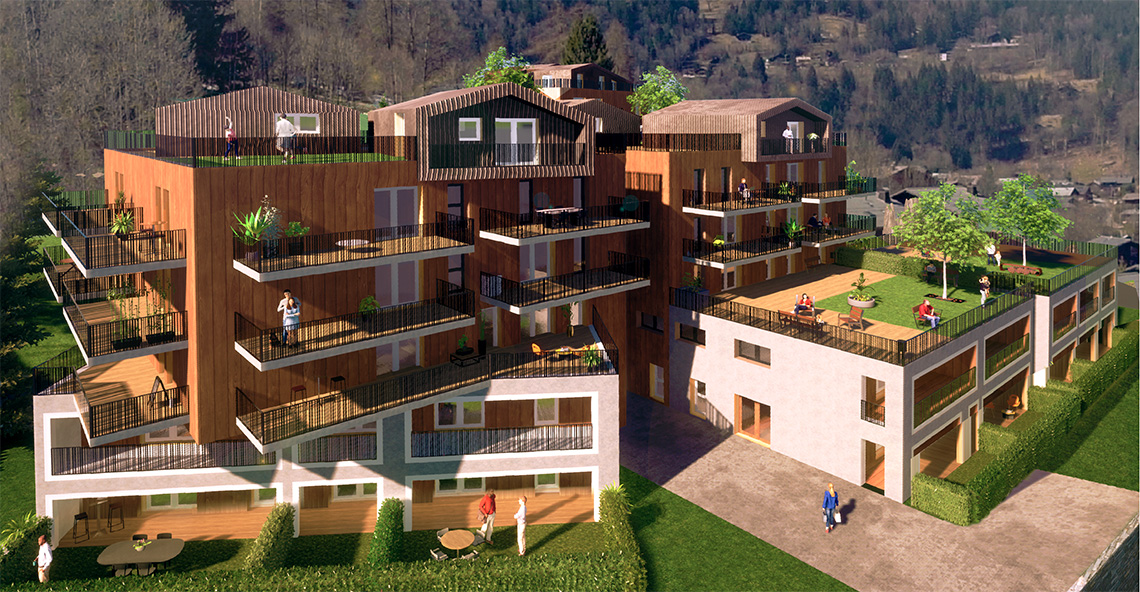 Les Mazots de Kayla, near Chamonix
is one example of a classic freehold property but which has the option to rent it and reclaim the VAT. The development has a swimming pool and spa and you can ski back to it at the end of the day. Chamonix is a big name so it will rent well. It is selling very fast.
Les Fermes des Alpes,
is a development of 56 apartments in the high altitude resort of Alpe d'Huez, and also offers the same possibility to join a rental programme.
Serentiy in Chatel,
is part of the huge Portes du Soleil ski area. In this new build property near the lift we have a range of 1 to 4 bedroom apartments at competitive prices from 300,000 euros to 859,000 euros. As these are all set up for rental they come fully furnished and equipped ready for rental and you do not have to reclaim the VAT as this is already deducted from the purchase price.
The Austrian Alps
Austria
always had the most strict rules to ensure that properties were rented out instead of being left empty. A few years ago UK buyers looking to buy in the best known Austrian resorts could only buy properties which had a rental obligation and a full rental and management service. They also could reclaim the 20% VAT as in France. Now those rental management properties are only available to EU buyers. UK citizens cannot buy such investment properties as the UK left the EU (Brexit).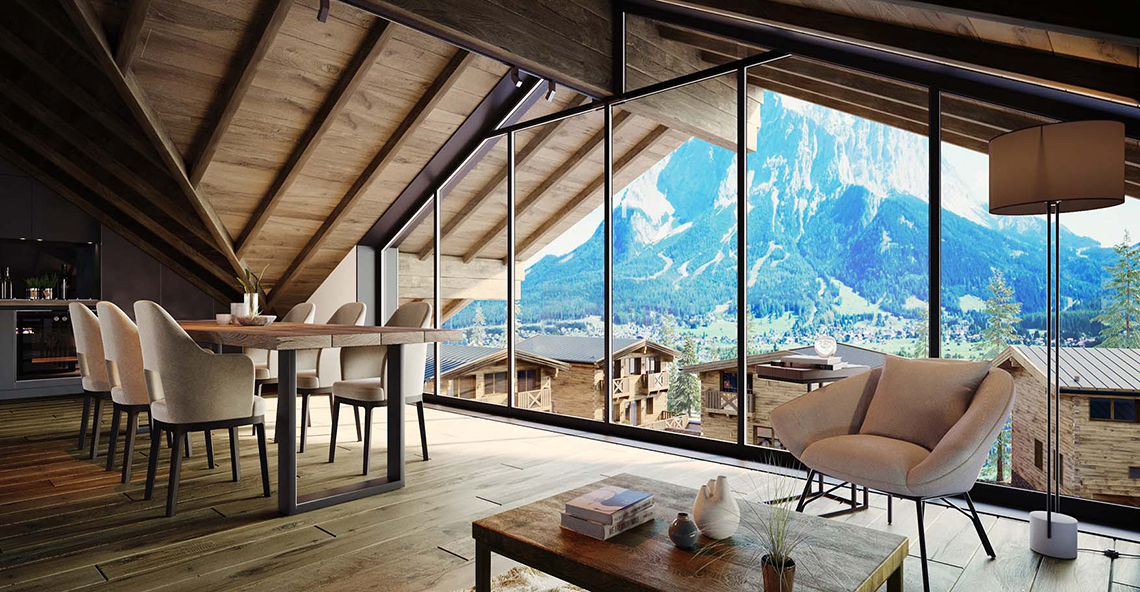 EU citizens
are still able to buy rental management properties in Austria and I would recommend the Secret Peak Residences, 38 new apartments with hotel services, a swimming pool and spa facilities in the village of Ehrwald in the Tyrol.
The Swiss Alps
Switzerland
has always allowed foreign owners to rent, or not as they wished. As there is no VAT on new buildings no VAT rebate scheme was offered as an incentive to rent. Five years ago we did not have any fully managed, serviced developments in Switzerland but now Switzerland has some of the best.
The RoyAlp Hôtel & Spa in
Villars
was the first 5* hotel in Switzerland to offer hotel services and rental management to apartment owners. The hotel was built on the slopes above the resort a few years ago and has become an established success and a blueprint for other developments. Owners are not obliged to rent their apartments but those who chose to do so get a very good income. We usually have a couple of resales there and we currently have a two bedroom apartment.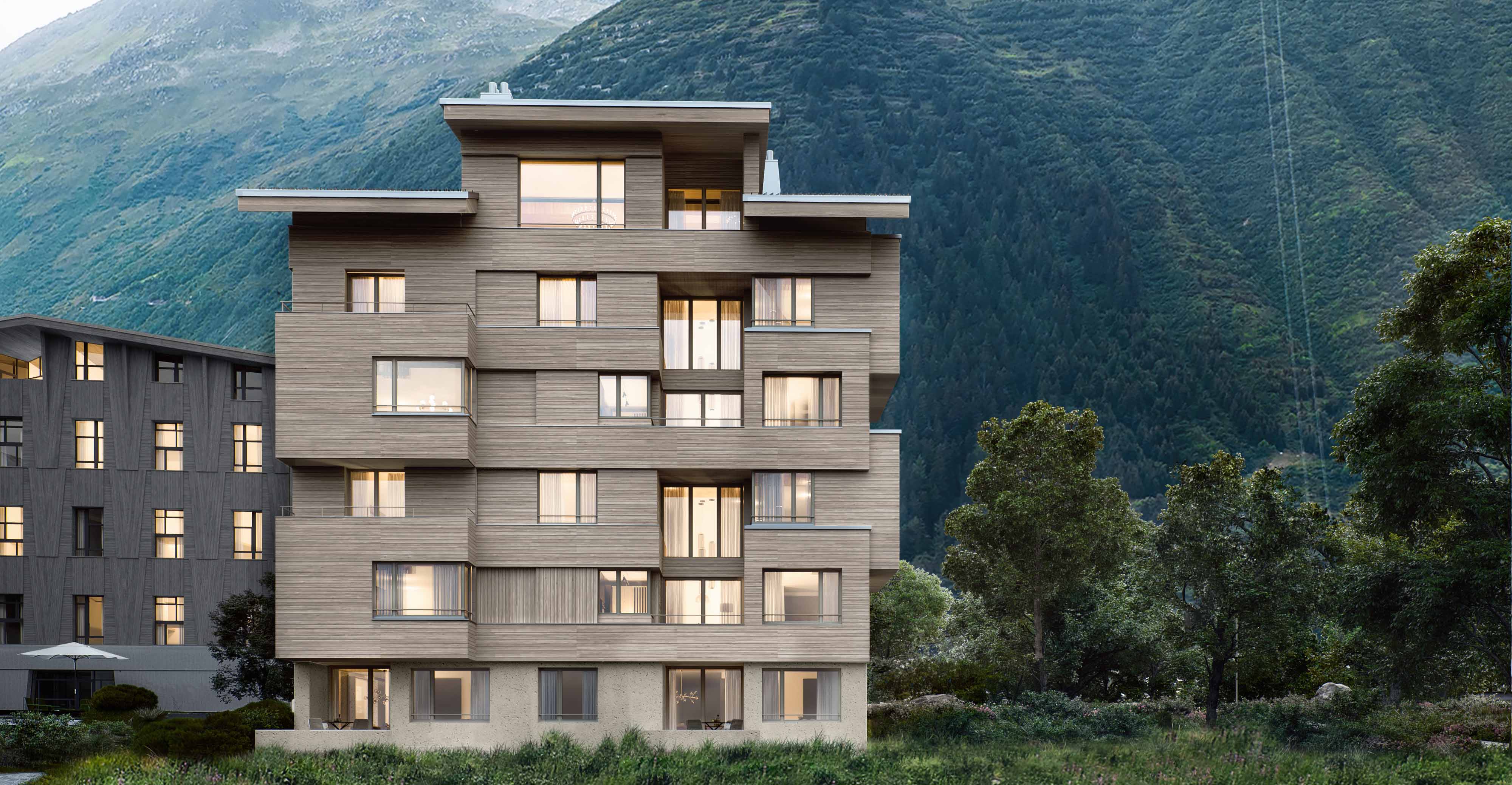 If you are looking for a guaranteed rental income and good prospects of capital growth I would recommend the new apartments in
Andermatt
as the best investment in the Alps.
We were appointed as the first international agent to represent the developer over 10 years ago and we have watched the resort grow. The new lifts, golf course, and other infrastructure have all now been built and the resort has passed that tipping point and has become a huge success. The new Chedi hotel is fabulous; the shops and restaurants in the main street have been upgraded and the village has come to life. The resort has a special exemption from the usual Lex Koller & Lex Weber restrictions so foreigners are permitted to buy in the name of a company, which is useful for some investors. Each year 2 or 3 new residential buildings are built and the last two sold at record pace. The studio apartments in Haus Koya started at just 300,000 sfrs and were completely sold out before the public launch. The latest building is
Haus Altera
and if you are interested to buy you should
ask us about the process to register
.
If you are looking for a less expensive option we have apartments in the ski and spa resort of Leukerbad priced from 200,000 Sfrs to 650,000 sfrs. You can use the apartment as much as you like but if you wish, the apartment can be rented out professionally. This is a dual season resort so net returns of around 5% are predicted.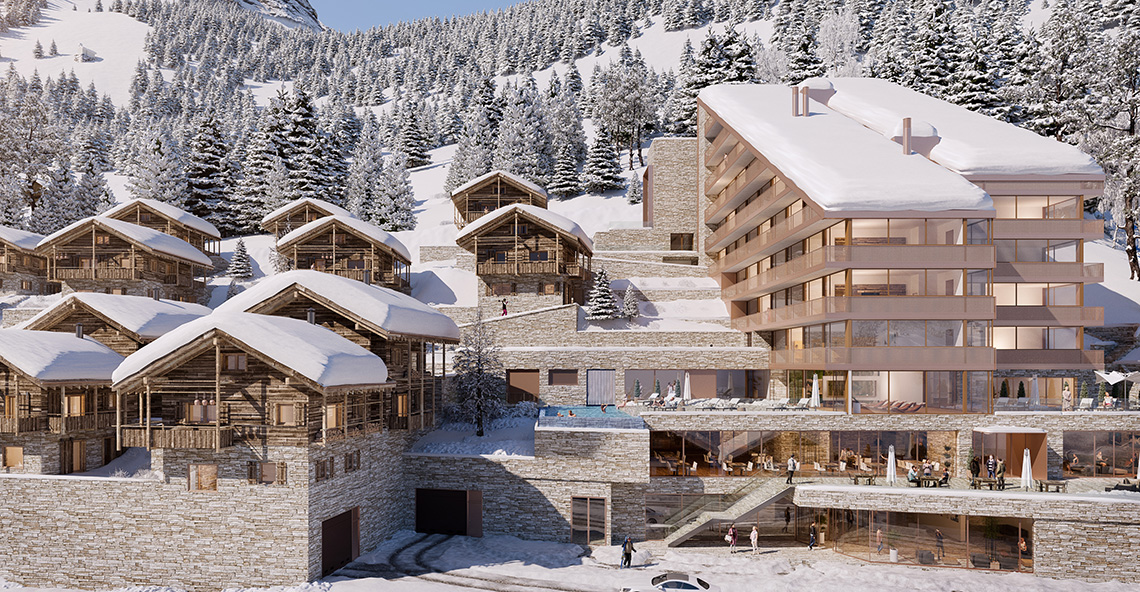 Another hotel based development is the new development,
La Residence in Grimentz
, a pretty ski resort in the heart of the Swiss Valais. These apartments are in the centre piece of the development, a new ski in, ski out hotel situated right on the slopes above the resort. In the grounds are some large detached
3-5 bedroom chalets
which are also available for foreigners to buy. All owners will enjoy full rental and management services along with a variety of facilities including a pool, spa, restaurant, bar, concierge and more.
All the Swiss projects I have mentioned are new builds but the biggest opportunity for investors has been the conversion of old hotels in to apartments. Some hoteliers did not reinvest their profits so the hotels became tired and old-fashioned. When the owners reached retirement age and their children did not want to take it over they sold to developers who have totally refurbished the building and sold off the new apartments. As hotels were built first before the resorts expanded they are often in the best locations; in the centre, near the lifts, or on the slopes so they are good investments and will rent well. Some larger hotels will retain a reception and spa facilities and will manage the rentals. Other hotel conversions have second home status so owners are not obliged to rent but local agencies will rent your apartment for you if you wish.
The best hotel conversions we have available are in Saas Fee, a very charming high altitude resort with glacier skiing. It is also genuinely lovely in the summer. There is plenty to do and it is quite lively with a good choice of restaurants and bars so it works well for families and teenagers. As the ski season is long and there is also a summer season, the rental figures are very good. There is also a lot of investment in the infrastructure of the resort
as discussed in this recent article
.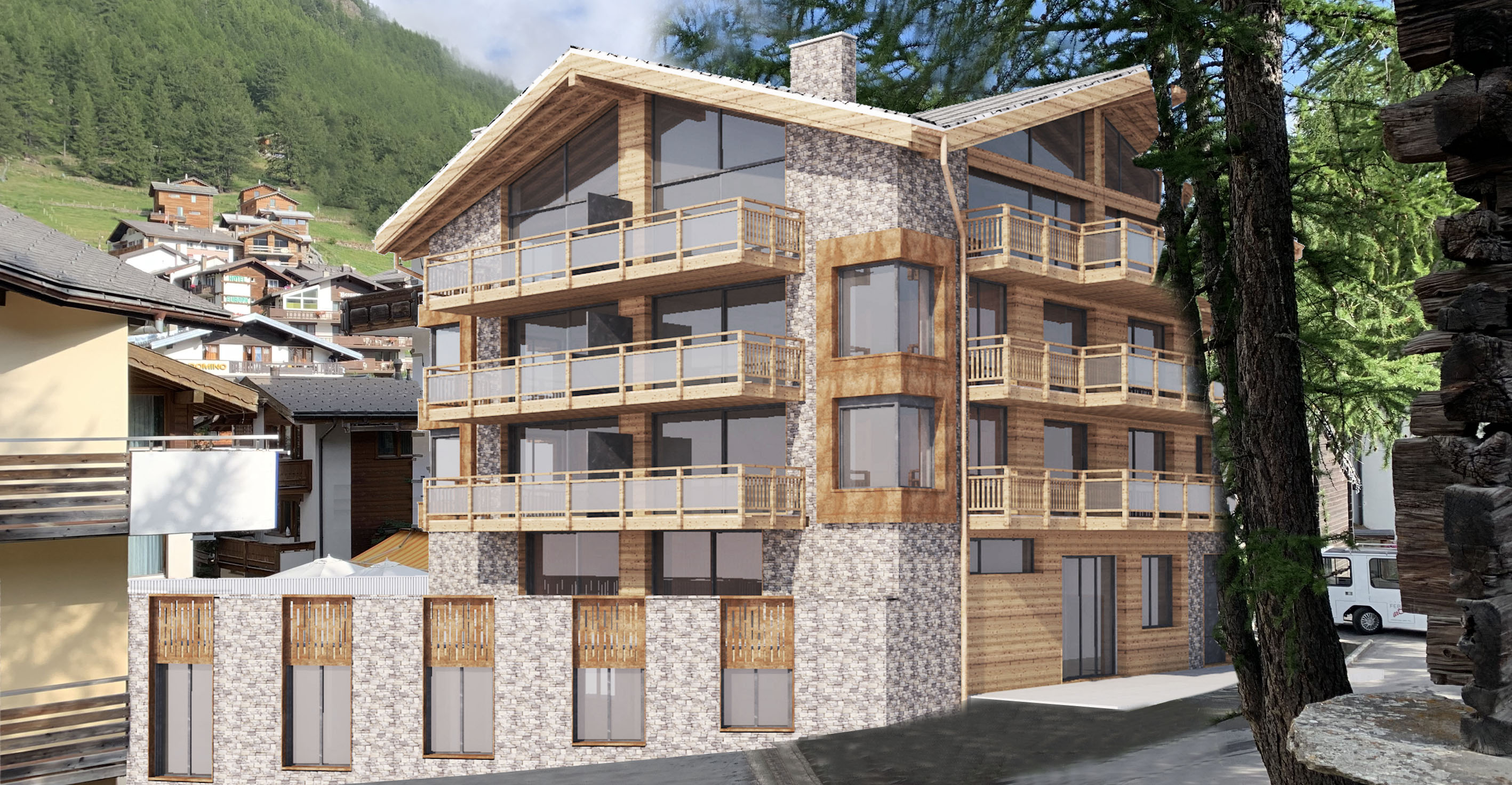 Currently we are selling apartments in Saas Fee in the
Hotel Astoria
, an old hotel currently being renovated as 11 new apartments and the
Albit
, a new build on the site of the of the old Popcorn hotel and night club.
Part of the attraction of investing in Switzerland is that Swiss bank loans are very cheap (currently at around 1.25%) so it is easy to cover your costs from renting your property, whether it is part of a big development or not.
The strength of the Swiss franc has also always attracted investors
.
We are always pleased to advise clients and we know these developments well
so please contact us for advice
.