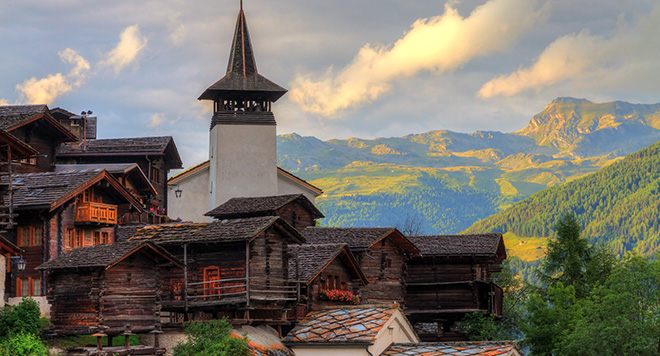 We here at Investors in Property love Grimentz. We love its historical centre, its charming village feel, its slopes and quite frankly, we just love the feel of the place. Whilst we don't love the drive up there which is a bit, let's say, dramatic at points, that only adds to its overall image of a hidden gem, buried deep within the mountains.
For some it is too quiet and while it certainly doesn't have a plethora of bars and restaurants to choose from each night, for us and indeed also for its exclusive fan base, this is exactly what makes Grimentz so inviting. Verbier it is not, and that's just how we like it. To go along with this perfect hideaway is (arguably)
the perfect property
, but more on that later. First, we look deeper into what makes Grimentz the charming place that it is.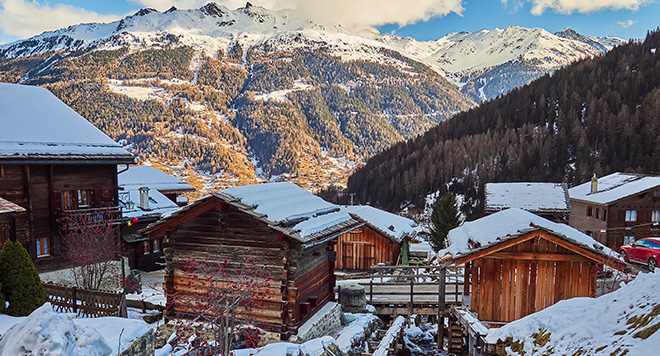 The Medieval Village
Until very recently, cattle grazing was the only activity you'd find in these parts and walking down some alleys you'd think those simple times were still alive and well. Dating all the way back to 1052, when it was known as Grimiens, Grimentz is steeped in history and still has plenty of echoes to its humble past. Most notably the beautiful medieval and car-free centre. Surrounded on all sides by stunning old barns, some built over half a century ago, and capped off with the 19th century church, you won't find anywhere else like it in the Swiss Alps.
Throughout the resort you'll find traditional chalets, barns and carefully designed apartment buildings, designed to fit in with their surroundings. Attractive old wood styles and features are everywhere you look, making the resort very aesthetically pleasing to the eye. As mentioned above, there aren't a lot of restaurants and the apres-ski scene will leave the night owls amongst us rather unsatisfied, but there are still a few long-standing establishments to enjoy. For a truly authentic experience you can go on the hunt for fabled Val d'Anniviers
Vin du Glacier
. For a more luxurious evening, you can head over to the beautiful
Bella Tola Hotel
restaurant and spa, just a 20-minute drive away in St Luc.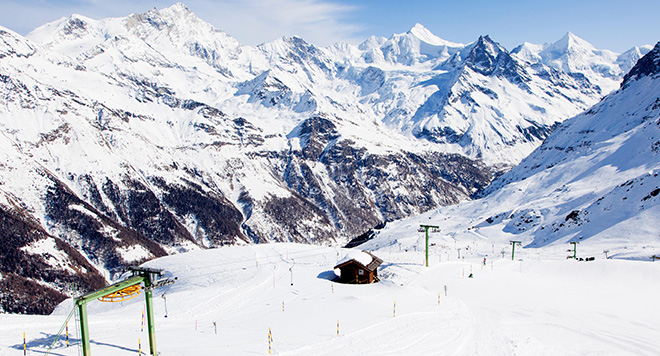 The Challenging Slopes
Grimentz is part of the Val d'Anniviers ski region which together accounts for around 220km of slopes shared across its five villages: Grimentz, Zinal, St Luc, Chandolin and Vercorin. The two best areas are (in our opinion anyway) Grimentz and Zinal which were recently linked by an impressive new cable car. If you do feel the desire to head to the other villages, then luckily for you a free shuttle bus runs between them during the ski season.
The area is characterised by a great snow record and dramatic scenery as you enjoy slopes up to 3000m. Zinal has some fantastic open runs to occupy your time along with its own Freedride zone. As well some varied runs, the main pull of Grimentz is its truly epic array of challenging slopes and extensive off-piste skiing. You can spend weeks exploring it (we advise doing so with a guide) as you carve through un-touched snow all the while surrounded by a pristine environment. The slopes are also much quieter than some of the more well-known neighbouring resorts and a few rustic huts provide traditional cuisine to rest, refuel and soak it all in.
The Year-Round Appeal
There is a reason no one goes to purpose-built ski resorts in the summer. Without the pull of some skiing, these rather unattractive villages have little going for them. On the contrary, summer in a traditional Swiss village frequented only by farmers until the 20th century has a whole lot going for it. Bathed in sunlight and red geraniums instead of snow, I'm sure there has been many an argument as to which season the resort looks better in. For many just being in the mountains is enough to make a holiday, and Grimentz is the epitome of such a sentiment.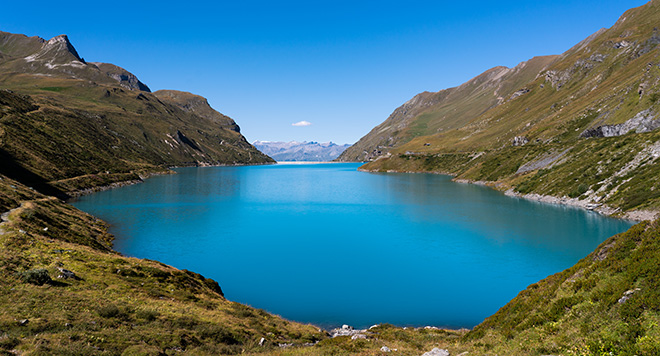 Like many others, the resort offers an array of summer activities from relaxing fishing and swimming to more adventurous rock climbing and paragliding. Depending on when you visit you can also maybe catch one of the
traditional local festivals
. Despite this, the only two pursuits you really need are, depending on your preference, hiking and mountain biking. With these you can simply experience this lost valley and immerse yourself in the stillness and tranquillity that characterise this corner of the Alps. Traversing through picturesque valleys, peaks, lakes and glaciers.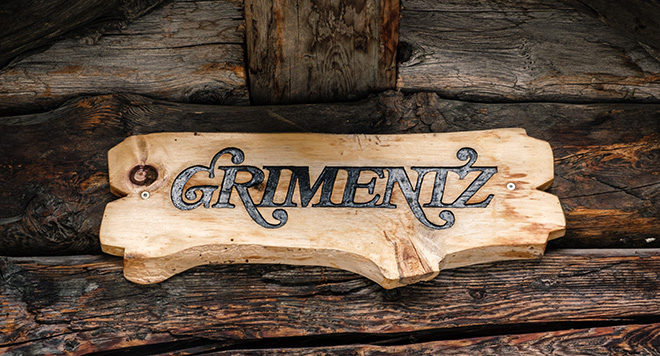 The Development
So now that I'm sure you can't wait to buy your own part of this magical resort, we can introduce the new development which has, as far as we can tell, everything you could possibly want.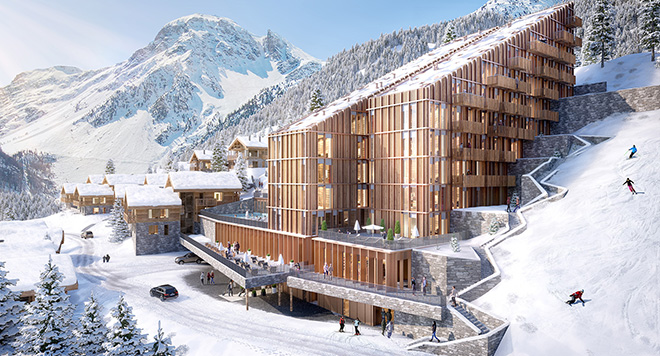 Split into three separate phases, the Guerneres project is the most exciting new development we have seen in the Valais for a long time. We're focussing on the latest phase to be released which is a set of hotel apartments known simply as La Residence. The two earlier phases are separated into the chalets and the
lodges
.
La Residence is located right next to the main piste leading down into the centre of Grimentz. In the morning you can ski directly down to both the main lift and the cable car over to Zinal. While on your return in the afternoon you can ski right into the hotel lobby. Few properties in Grimentz afford this level of convenience making it a very rare opportunity.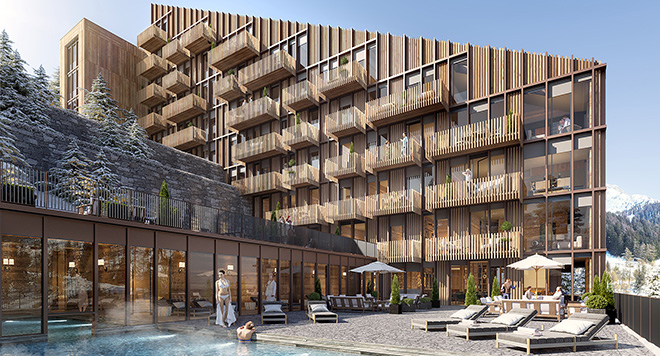 On top of a first-class location are an array of facilities. You can often find an apartment residence with maybe one or two facilities in the Alps. La Residence offers you an extensive wellness area, an indoor-outdoor swimming pool, a restaurant, bar, concierge service, childcare, ski shop and more. On top of this, the apartments come with a flexible rental obligation which are fully managed and provide you with a steady income.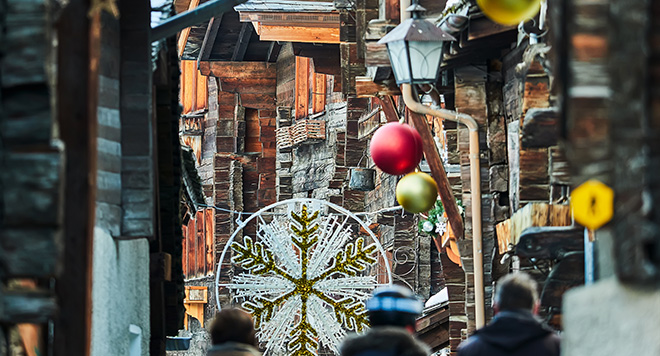 If La Residence and Grimentz sound like the right place for you, see our website for more information, contact us if you have any questions and be sure to check out our recent video on the resort.