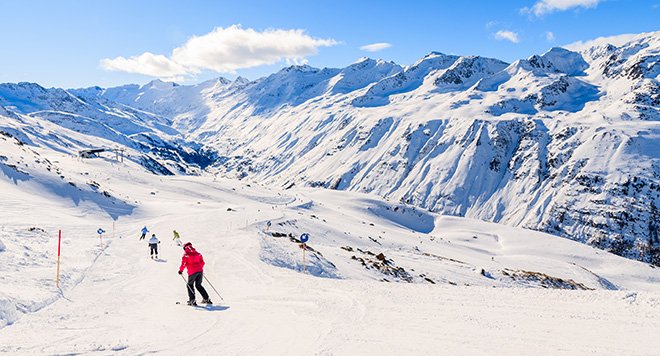 When we have a client meeting they will often give us their wish list. Usually at the top of their list is they want to buy in a resort which is close to an international airport. Often the next thing on the wish list is "high altitude" or "snow sure".
Now that climate change is very much on the world's agenda it is also higher on the skier's agenda and they look for higher resorts. What they don't realise is that it is difficult to find a resort which is both close to an airport and high altitude – they tend to build airports where it is flat! The other factor is that altitude often comes with a high price tag – properties in the high altitude resorts are more expensive,
Managing Director, Simon Malster considered the altitude, ease of access and other attributes of the snow sure resorts and then related this to property prices to give a feel for which resorts are the best value.
So there are two ways you can look at altitude, low altitude resorts but with access to high altitude skiing, or high altitude resorts with access to even higher skiing.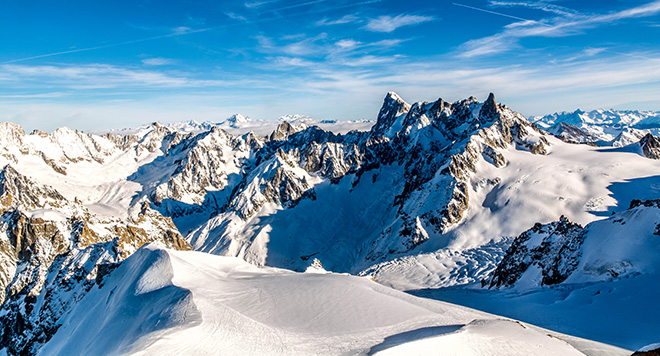 Which are the best low altitude resorts with high altitude skiing?
The benefits of being in a low altitude resort is the obvious one that you feel better, sleep better and don't run out of puff going to the bar! Low altitude resorts also may be closer to the major international airports and are dual season and lovely in the summer.
Chamonix
is the obvious example. At just 1,035m and only 1 hour from Geneva airport it is very accessible even for a weekend. Two lifts take you from the centre up to the Aiguille du Midi at 3,842m and there is more high altitude skiing and ski touring at the end of the valley accessible from Argentiere. Prices are reasonable, particularly in some of the villages in the valley
Kaprun is another good example. Although at just 786m it has access to the Kitzsteinhorn glacier at 3203m and Zell am See to form the Europa-Sportregion, one of Austria's prime ski and summertime destinations. It is also easy to access from Salzburg airport in just over an hour.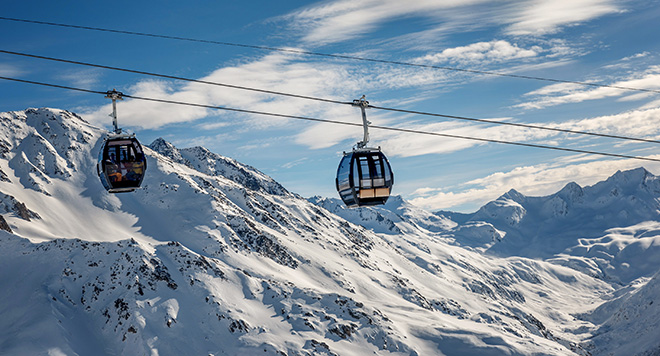 Andermatt
is at 1517m which is not low but I included it as it is only 1hr 30 mins from Zurich. The top lift is 2961m and the ski area and facilities continue to be improved with a huge amount of investment. Prices are high but each new building sells out very fast within weeks of it being released as this is a resort on the up!
Although these resorts are great for summer use, for the full alpine experience you may prefer to buy in a resort which is high so you always have snow in the resort. After all, we all want to see snow drifting down as we head for a cosy bar after a day on the slopes! Some resorts are high but the skiing is not. One example is the Portes du Soleil in France where Avoriaz is at 1800m and has a huge ski area, but the highest skiing is only at 2254m.
What most people mean by "high altitude and snow sure" is a resort that is high but also has access to high altitude skiing. There are some good options and most of them are over 2 hours from the nearest airport, so that's a compromise you will have to make. You may also have to increase your budget but I have also chosen a couple of resorts which are good value.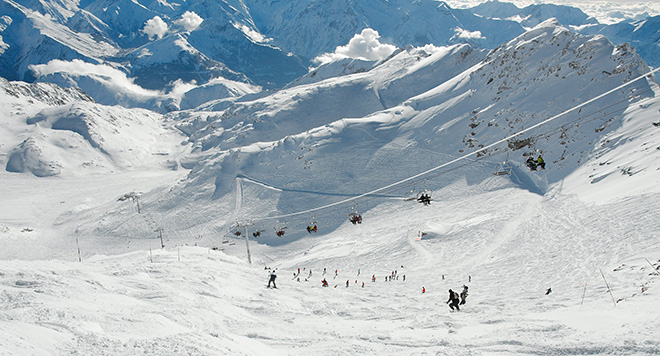 Which are the best high altitude resorts with even higher altitude skiing?
France
The obvious choice is Val Thorens, which at 2300m is the highest ski resort in Europe and also has a top elevation of 3,220m. It is part of the Trois Vallées, the largest ski area in the world (connected solely by ski lifts) and has over 600 km of slopes. The resorts below Val Thorens are worth a mention though. Les Menuires (1800m) is a modern purpose built resort but
St Martin de Belleville
is a good option if you prefer a more traditional resort and dual season use.
There are several resorts in France which are over 1800m and offer large snow sure ski areas such as Les Arc, La Plagne, and Tignes but my top choice to buy would be these: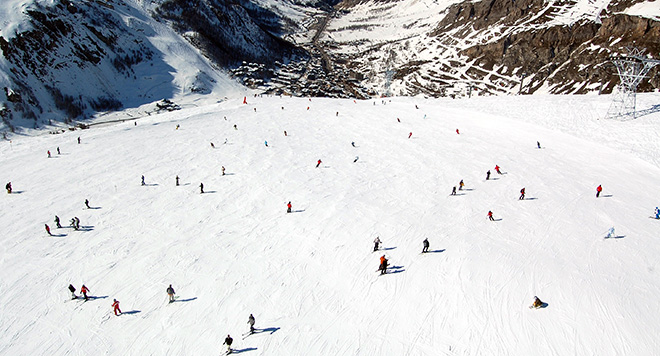 Val d'Isère
is at 1850m and all the skiing is above that level. Although it does not have a glacier it is a snow sure as they come. The Espace Killy has 300 km of pistes up to 3480m connected by 88 lifts. Properties are expensive and high end in Val d'Isère but this a vibrant resort with good après ski and some challenging skiing for experts. It is a long transfer from Geneva though.
Alpe d'Huez
is at 1800m and has skiing up to 3,330m. A new gondola which will link the resort to Les 2 Alpes has finally been approved and will create a combined ski area totalling 475km. Although both resorts are purpose built, Alpe d'Huez does have something about it and property prices there are still reasonable. Some new developments are ski in / ski out (but I will leave the ski in / out debate for another article!)
Austria
Options in for high altitude resorts with access to high altitude skiing would be Solden, Obergurgl and Lech but these resorts have restrictions so very few properties are available for EU citizens even less for other foreigners.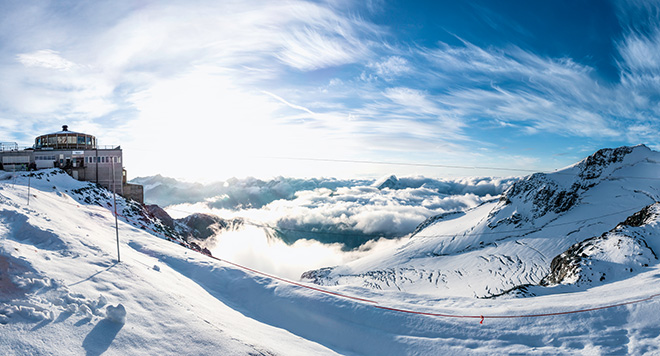 Switzerland
There are more options in Switzerland but I will leave Zermatt and St Moritz off the list for the same reason – foreigners are not permitted to buy in those resorts. So these would be my top two Swiss high altitude resorts:
Saas Fee
at 1800m is a very charming high altitude resort with skiing on the glacier at 3,600m. All the international ski teams train here in the summer and the glacier is open 10 months of the year. Unlike most high altitude resorts it is also genuinely lovely in the summer and is truly dual season. Saas Fee is always ranked in the top three snow sure resorts in the Alps in the annual reports produced by the major banks. Prices are still very reasonable too.
Verbier
is on a sunny plateau at 1500m and has a huge ski area with skiing at 3330m. As it is only 1hr 45 mins from Geneva airport and is dual season this resort ticks all the boxes. That's why properties are very expensive.