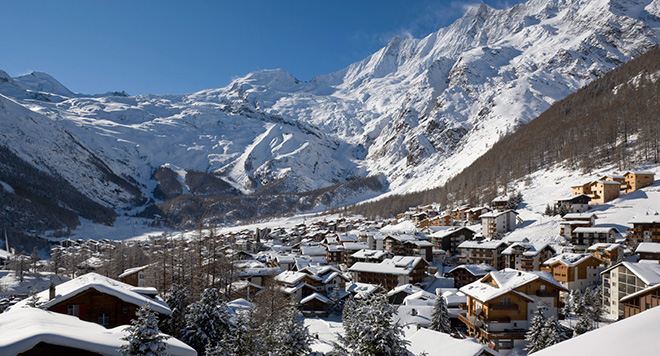 If you know us or have spent some time on our site, you'll know that by far and away our favourite resort is the charming, car-free and one of a kind village that is Saas Fee. If not, then head over to youtube and watch our fantastic video to give you a quick introduction:
https://www.youtube.com/watch?v=IP89kIckSsI
High up in the mountains with a base altitude of 1800m, you're assured snow all year round thanks to slopes up to 3500m and a glacier which even allows for summer skiing. Fantastic restaurants and fondue huts are all around giving you a taste of tradition, while modern bars, craft beer pubs and even a nightclub keep the resort in line with modernity. There's something for all ages and it's no wonder we have so many clients who quickly realise this is the resort for them.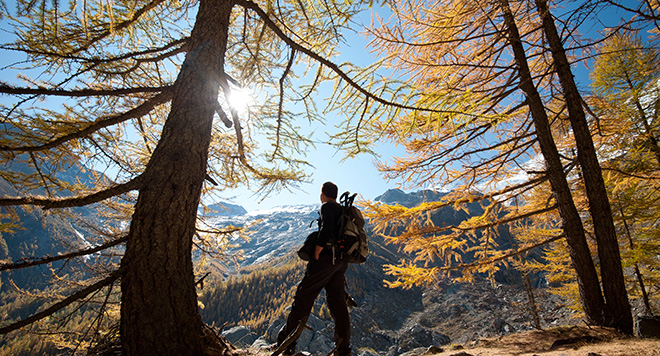 One of World's "Best Tourism Villages"
Thankfully for us, our opinion has now been vindicated as Saas Fee is one of just three Swiss villages that has received the prestigious award of being included in the
United Nations Tourism Organisation's (UNWTO) list of the worlds "Best Tourism Villages"
. Along with Gruyere and Valposchiavo, the villages are seen to have a "strong orientation towards sustainable development, a proximity to local agriculture, and which offer a big added-value to their region, via tourism."
In the words of the UNWTO, the winners were determined by their affinity to:
Cultural and Natural Resources
Promotion and Conservation of Cultural Resources
Economic Sustainability
Social Sustainability
Environmental Sustainability
Tourism Potential and Development and Value Chain Integration
Governance and Prioritization of Tourism
Infrastructure and Connectivity
Health, Safety and Security
In today's ever changing and often concerning world, it's great to see that a resort like Saas Fee is taking the initiative on environmental and sustainable methods, so much so that it has been recognised on such a high platform. It serves as assurance for any interested buyers that the resort is working hard to ensure its future as a top destination for many years to come.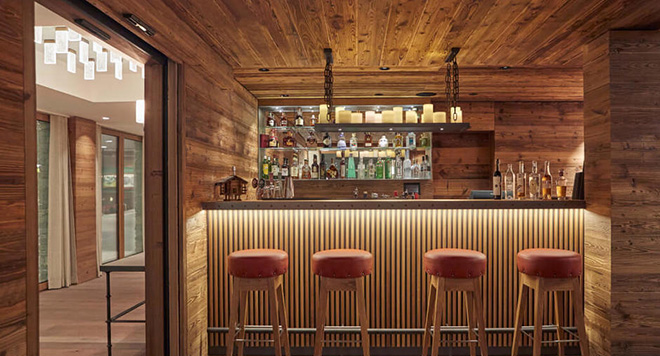 The award was designed to recognise those who create an ideal balance between tourism and sustainability. Just 44 villages across 32 countries reached the highest level of Best Tourism Village. Each of them showed evidence of expertly utilising both their natural and cultural resources to create destinations ideal for tourists without damaging their environments.
Protecting their natural landscapes, cultural diversity, local values and gastronomy are of paramount importance. The goal of course is that one day every tourist hot spot can achieve these goals, but for now locations such as Saas Fee stand as an example for others to follow.
Of the 44 villages, Saas Fee is the only ski resort in the Alps included. To us of course this is no surprise, but it helps propel Saas to its rightful place amongst one of the elite Alpine resorts.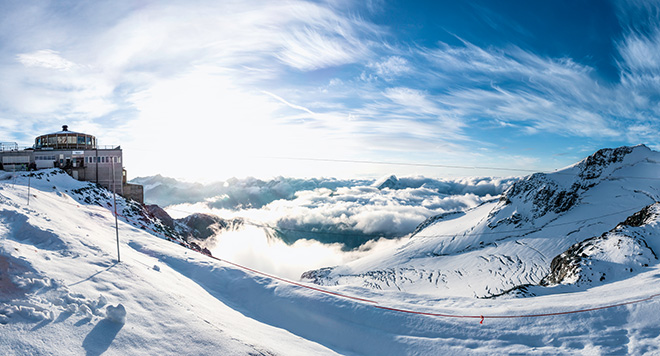 Thinking of Visiting?
If this is making you want to visit, then the good news it that thanks to its high altitude, Saas Fee and its slopes have been open since the 30th October and won't close until the 24th April. Above is a picture taken at the highest point just a few days ago.
Plenty of snow and glorious sunshine
, what more could you ask for? The restaurants and bars are also open, with mask wearing encouraged in most public spaces and compulsory on the lifts for everyone's safety.
If you are still looking to head out to Switzerland and salvage this difficult year with a morale boosting ski holiday, then luckily this isn't too difficult right now. As long as you are doubly vaccinated then you just need to produce a negative PCR test within 72 hours, or a lateral flow within 24 hours of your flight. Before boarding, you'll need to complete this
Entry form
and show the QR code on your phone.
Depending on where you reside, you will probably have to take another test once you return home. There are currently no quarantine rules on any visitors to Switzerland. This is correct as of writing (22nd December) but be sure to check the
Swiss government website
to make sure before you travel.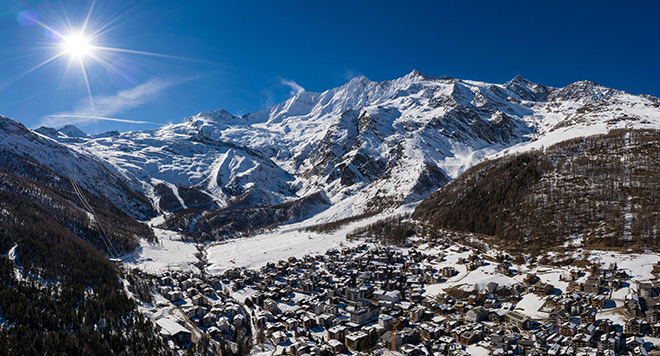 Thinking of Buying?
Saas Fee has a
great variety of properties
still available, with a number of resale chalets and apartments as well as a wide variety of renovation options. As you will know by now, Switzerland has put limits on new developments which can only be bought by Swiss residents or must come with a rental obligation. Locals have realised a way around this and begun re-developing old hotels and chalets into residences that, having been renovated on the inside and out, are essentially like new!
Please let us know if you're planning on coming out to Saas Fee or indeed any Swiss resort and we'll be more than happy to set up some viewings for you, with either ourselves or our local partners. As always, if you have any questions or would like to discuss the Alpine property market, don't hesitate to get in touch.
So hopefully we see you on the slopes, and in the meantime have a great Christmas and a Happy New Year from all of us here at Investors in Property.