The Rise of The Hidden Hotspots: Don't just follow the in-crowd, get in before them!
25 Feb, 2022
by Investors In Property
With the French Alps finally being open, and travel restrictions becoming less restrictive, like you, we are longing to hear the click of our skiis, tighten up those snowboarding boots and feel the crisp chairlift breeze, and what better way than to explore a new French resort!
From Le Praz, to Le Grand Bornand in Le Clusaz, we've delved into all 16 of our French resorts to find cheaper, but just as charming alternatives to the more popular resorts. Although prices are rising, the options are widening too, and we've seen an increase of interest in our hidden hotspots.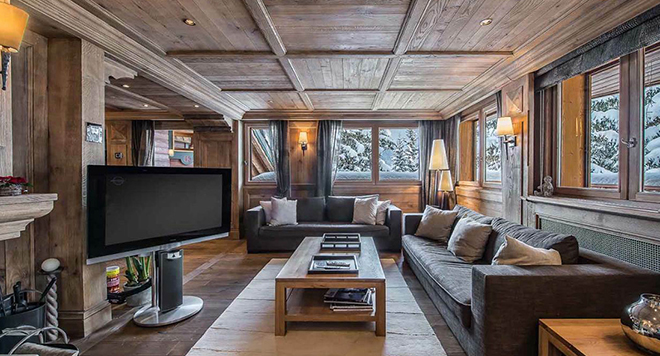 Courchevel
If Courchevel 1850 is at the top of your list, but the pricing doesn't quite fit your criteria, there are many reasons why Le Praz- nestled within Courchevel 1300- may be the ideal spot for you. La Paz has stunning forest runs that are the equal of anything in Courchevel 1850, but quieter and more relaxing.
You may be tempted to buy a high-altitude, high price property in 1850, but perhaps don't realise that you can pay considerably less for your chalet in 1300 yet still have quick and easy access to the 1850 slopes, as the ski lift from La Paz will whisk you there in only 6 minutes.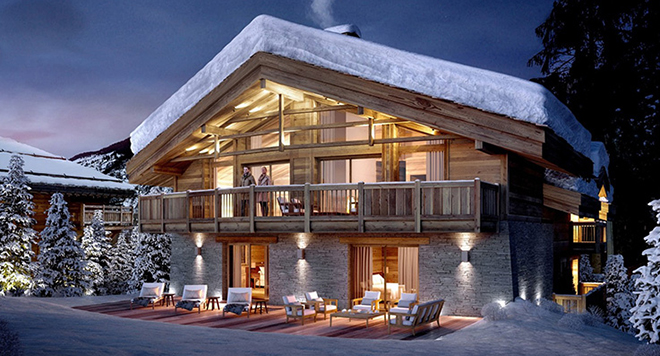 Like 1850, Le Praz has its own unique selling points. The village is very traditional and has a special Alpine charm that relaxes and refreshes. Take a stroll along the snowy, cobbled streets of Le Praz and the quintessential and authentic beauty will leave you mesmerised -and no need to shuffle through large crowds!
Listed below are two of our highly sought-after chalets in Courchevel;
Chalet Rustique
and Chalet Concordia. Although both chalets have a similar floor area, come with spa facilities, swimming pools and have 5/6 bedrooms, their different locations in Courchevel make a huge difference to their respective prices.
Chalet Rustique
in 1850 costs 11.5 million Euros, whilst just a little lower down, Chalet Concordia in 1300, costs only 6.3 million Euros.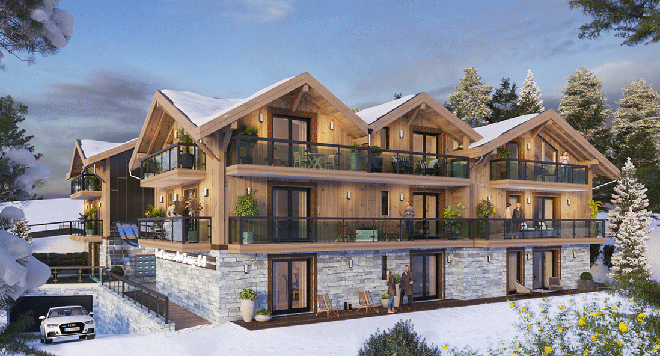 On the rise
A few of our smaller resorts getting more traction in the recent months are the charming Les Carroz in the Grand Massif and La Clusaz in the Haute-Savoie. Our new development-
Les Terrasses du Champelet
- consists of 13 ski in, ski out apartments and is located on the sunny plateau of Les Carroz. The property has bedroom sizes ranging from 1 to 3 with prices starting at just 309,000 Euros. Picturesque pistes, traditional French charm and tranquil feel are what people love most about the resort.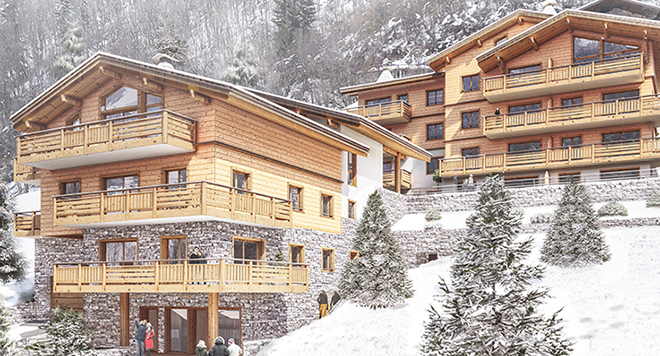 With similar low prices in La Clusaz, we have another one of our popular new developments
Chalets Angelus
. A protected area, surrounded by spectacular views of the Avaris Mountains, this project is made up of 26 apartments built within 3 Savoyard chalets. La Clusaz has often wrongly been overlooked, but its beauty will leave you feeling content with your unspoiled views… and shorter lift queues!
Alternates to Morzine
Morzine is well loved for its vibrant bars, never-ending ski area and snow surety - it almost seems wrong to share it! However, what if you could replicate a mini-Morzine and keep it to yourself? Let us introduce you to the beautiful Chatel. With the same vast expanse of pistes, high altitude and delightful bars and restaurants in which to rest tired ski legs, Chatel is an excellent alternative to Morzine. Family friendly, with an airport transfer of under two hours, it's easy to see why Chatel has such a loyal following and we would strongly recommend that you do not overlook this gem. Our project
Le Hameau d'Ourea
consists of 7 Savoyard chalets and 4 garden/penthouse apartments and enables one to truly feel immersed in this classically French, Alpine resort. The high cathedral ceilings, individual entrances and proximity to the slopes make this project one to keep your eye on.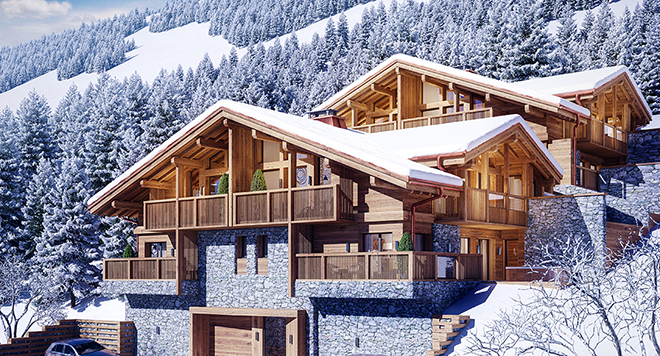 If your heart is still set on Morzine, an alternative and cheaper option would be Les Gets. A confident skier would thrive off heading over to Morzine and its neighbouring resorts, before coming back to relax in the tranquillity and peace of Les Gets that the hustle and bustle of Morzine would not be able to provide. With a wide choice of 14 properties on offer across Les Gets, there is guaranteed to be a home that fits your specification. The
Nagano
apartments have bedroom sizes ranging from 2 to 5, all amenities at your door, and impressive views of Mont Chéry. As this project, like many of our others is newbuild, the value for money is excellent. With 20% VAT back, as well as the rising price of properties, it's an unmissable investment.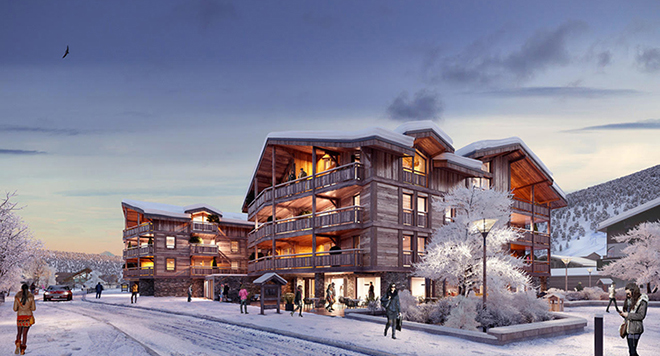 Alpe d'Huez
Situated in the Auvergne-Rhône-Alpes region, Alpe d'Huez is having an unparalleled increase in development. Although it is a modern resort and does not have the same traditional feel as many others do, Alpe d'Huez makes up for it in many other aspects. Known as 'The Island of Sun', it goes without saying that the eternal rays of sunshine brighten up the whole region. Over 350 million Euros have been invested into the resort's development providing brand-new, state-of -the-art facilities for your comfort, convenience and enjoyment. Alpe d'Huez is all set for lift-off, so why not take a look at our range of lower-cost properties and claim the resort as your hotspot?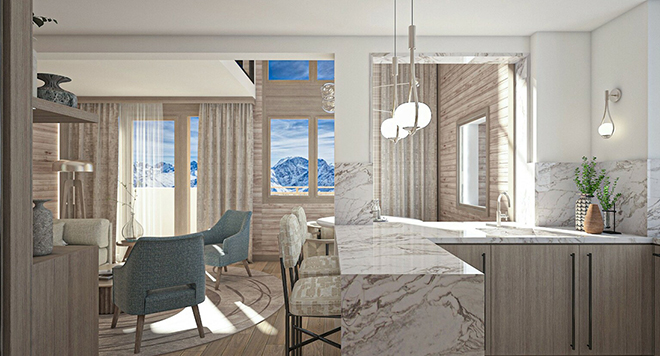 Ready in 2024,
L'Expression
will comprise 40 luxuriously designed apartments, all with either South or South West facing views. The large range of amenities ensures that there is always an activity to pursue, or a sauna to be relaxed in, making Alpe d'Huez the ideal destination.
Of course, we recommend all our resorts, as each one is unique, beautiful and fulfils different people's requirements. But it is important to realise that whilst you may think you have to aim for one of the more well-known ones and spend more money, this absolutely does not need to be the case. Often our smaller resorts still host the same advantages as the higher end resorts but come with a better value for money and smaller crowds. Get to these resorts before they become as high-end as the others!
For more detailed advice, or a general chat about the alpine market, don't hesitate to get in touch.